WWE Fastlane 2019: Every Match Ranked From Worst To Best
9. Charlotte Flair Vs. Becky Lynch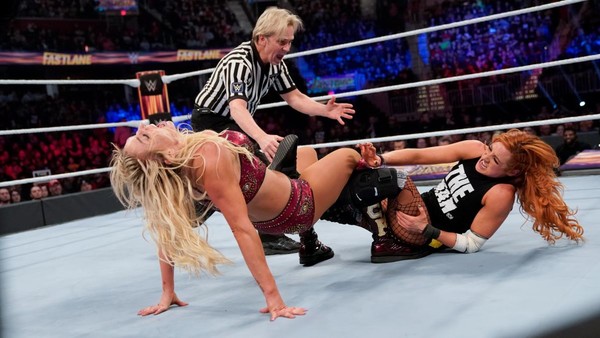 Result: Becky wins via DQ after Ronda Rousey punches her in the face (8:45).
Rating: Becky's knee injury angle really sucked the fun out of this match from the outset, and it ended up nothing more than a dull slog.
It certainly didn't help that it was booked to follow the Match of the Night, and when a bout is more an angle than a real wrestling match, it makes sense to keep it as brief as possible.
The DQ ending was lame and cynical, and honestly just made Ronda look like a moron. The match could've been saved if Becky revealed the injury to be a work, but instead we got almost 10 minutes of bleh. 3/10