WWE Great Balls Of Fire: 8 Best Booking Scenarios For Tonight
If Samoa Joe gets squashed, we riot.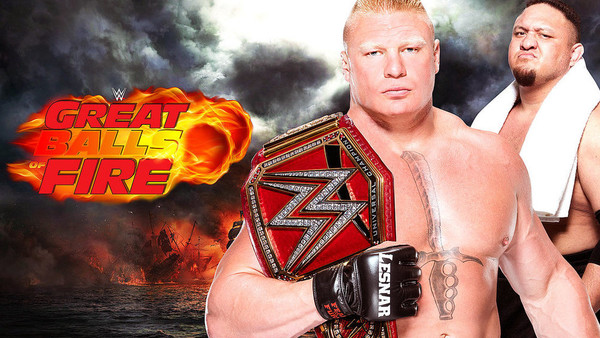 9 July 2017 will mark the first, and hopefully final, WWE Great Balls of Fire.
After the crushing disappointment of SmackDown Live's Money in the Bank, Raw simply has to one-up the competition. With WWE's ratings slowly decreasing every week, the company really needs an ace in the hole in order to agitate them in a positive direction.
Luckily, the PPV features one of the best-hyped dream matches on its card in the form of Brock Lesnar vs. Samoa Joe for the WWE Universal Championship. It has enjoyed one of the most unique builds of recent years, largely ditching the face/heel dynamic in favor of a UFC approach. The story is simple: two men are willing to destroy each other in order to win the title.
The rest... is a mixed bag. Although the new stipulations give them potential, appetites can't be high for yet another Cesaro & Sheamus vs. The Hardys match, nor the continuation of The Miz and Dean Ambrose's never-ending feud. And what has Seth Rollins done to deserve being saddled with Bray Wyatt?
The card might not be the most appealing, but it could yet prove fruitful provided WWE book it correctly. It isn't something they're always in the habit of doing. How should WWE book Great Balls of Fire? (They already made a balls of the name.)
8. Neville Dispatches Tozawa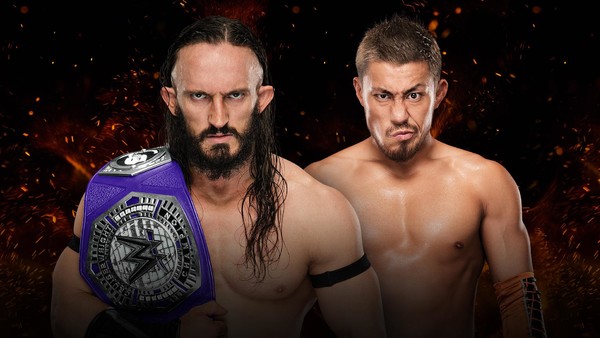 At some point, WWE is going to have to have someone finally take Neville's crown. This is not that time.
Following the untimely departure of Austin Aries, the cruiserweight division is struggling mightily with building anyone up to the caliber of current champion Neville. Akira Tozawa may have more popularity than a vast majority of the cruiserweight roster, but it's still not enough. At least, not yet.
If you needed a bigger sign that Neville wasn't losing the title, then WWE gave it to you by announcing that the WWE Cruiserweight Championship would be defended on the pre-show. While it's not entirely unheard of for titles to change hands on the pre-show, it's not a very common occurrence.
The ideal scenario here is Neville defeating Tozawa using his usual shenanigans, then moving to another challenger. If Cedric Alexander isn't too busy beating Noam Dar for what feels like 106th time, perhaps Alexander vs. Neville could be a big match for SummerSlam.
Otherwise, an NXT call-up such as Roderick Strong or Johnny Gargano, both of whom have an excellent connection with the crowd, could be built up instead.