WWE Hell In A Cell 2018: 10 Things That Must Happen
WWE can squeeze more juice from Styles and Joe if they play their cards right...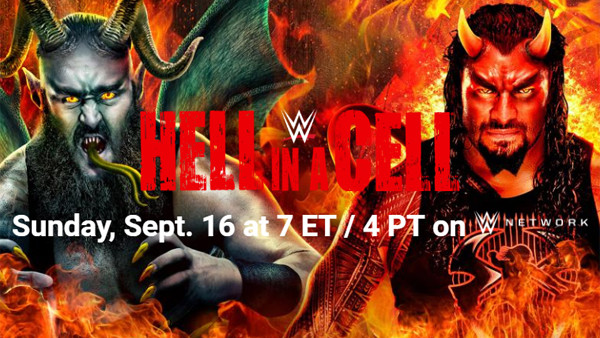 First things first: WWE must announce they've been pulling everyone's leg and unveil a new poster for Hell in a Cell immediately. The effort above is, well, it's the kind of thing one might expect from the mid-'90s. Maybe that's the point, because ol' Mick Foley is back in the main event.
Sort of.
The Mickster will be the special guest ref for Roman Reigns vs. Bruan Strowman. That means he'll be locked inside the cell with both Universal Title combatants, and it could mean both Braun and Roman will break free from the cage. Imagine that, eh?
In all seriousness, there's already an air of 'B' show about Hell in a Cell before it kicks off. If that sounds a little negative, then cast a glance towards the heavy hype WWE are giving October's Super Show-Down in Australia. Right now, that's the main focus for the company, not HIAC.
The card will still be fun, no doubt, but only if WWE book things a certain way. Some of the stories, especially on SmackDown, have real potential, and it'd be a shame if that was spoiled by shoddy booking...