WWE Hell In A Cell 2018: 10 Things WWE Got Right
That 'non-finish' was the correct call...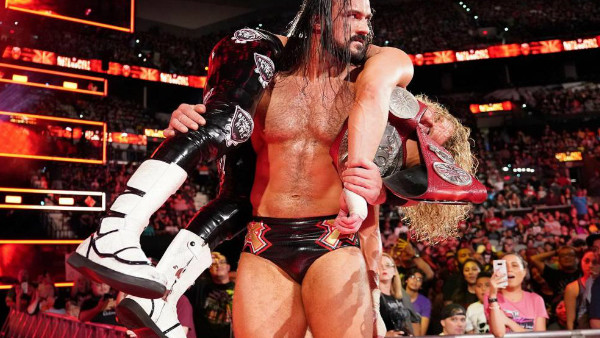 If certain members of popular social media sites could stop whinging about WWE's decision to paint the cage red for just a few seconds, then they'd realise that there was a lot to like at Hell In A Cell beyond aesthetic changes.
In an era when WWE don't need to chase pay-per-view buys by offering up must-see monthlies every single time, they delivered a strong card that vindicated their decision to amalgamate both major brands for supershows earlier this year. Raw or SmackDown could not have put on a show like that individually.
Two titular Cell matches (one of which proved a complete surprise in terms of drama) bookended the lineup, and they were bolstered by one of the best Raw Tag-Team Title bouts of the year. A total lack of filler, at least in terms of match build, was also notable.
There will always be those who get more enjoyment out of sitting with their arms folded in front of the TV scoffing at everything WWE do. That's the way things are now, and it's perhaps understandable when quality is so high elsewhere, but even the most frosty of WWE critics must admit HIAC 2018 had enough high points to make it worthwhile...