WWE Hires 2 Former Wrestlers As Producers
WWE has bolstered its team of producers with a couple of new acquisitions.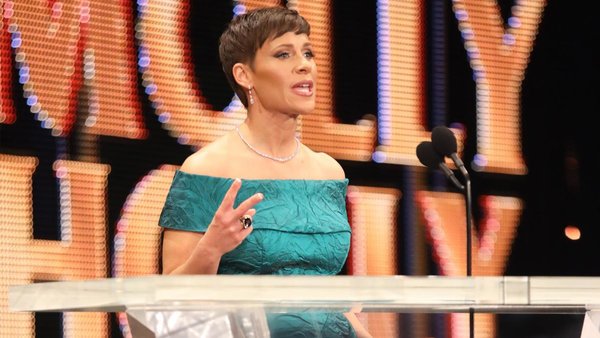 WWE have brought in Molly Holly and Shawn Daivari as full-time producers, reports PWInsider's Mike Johnson.
Holly has been in this system for a while. May brought reports that she had been conducting tryouts for the job, working multiple tapings as part of this. This has now seemingly progressed to a permanent role for the former Women's Champion.
Molly was also inducted into the WWE Hall of Fame earlier this year. She was part of the Class of 2021 for the ceremony over WrestleMania 37 weekend, with the company acknowledging her contributions to a women's division that didn't always soar in her era. Now, she is back under WWE contract for the first time since 2005.
Daivari, meanwhile, was one of WWE's COVID-19 cut casualties in 2020, when the promotion either released or furloughed dozens of backstage staff members (while trimming its talent roster at the same time). He actually ended up returning to the promotion several months ago, doing so as WWE was preparing to return to the road.
The 37-year-old kept a busy wrestling schedule in his time away from WWE, returning to the ring for multiple matches with IMPACT, MLW, and more.