WWE Legend: "I'm Not Saying Roman Reigns Being Champ Is Sh*t, But..."
This WWE icon thinks Roman Reigns has held the top titles for a little too long.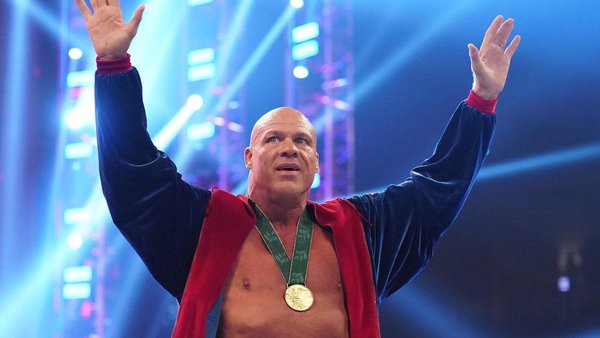 WWE Hall Of Famer Kurt Angle reckons Roman Reigns has held onto the Undisputed Title for a little "too long".
Speaking via his podcast, Angle said he'd enjoyed The Bloodline story, but personally doesn't care for title reigns this lengthy. For reference, Roman has held the Universal Title since August 2020 and the WWE one since April 2022. WWE has since amalgamated both prizes into one special belt though.
That three-year run doesn't suit Kurt's taste as a pro wrestling fan, but he understands why the company has been reluctant to move on from Reigns. Clarifying, Angle added: "I'm not saying that Roman being champ is sh*t".
He even went on to call this whole Bloodline saga "an incredible storyline", and praised WWE's creative team for keeping it going for so long. However, again, Kurt isn't so keen on the idea of one guy holding multiple top titles for as long as Roman has.
This is actually something Angle has spoken about on his pod before. He came into wrestling during an era of shorter World Title runs, so that may colour his thinking/personal taste.