WWE Legend Outlines Retirement Plans
This current WWE star may be retiring from wrestling sooner than you think...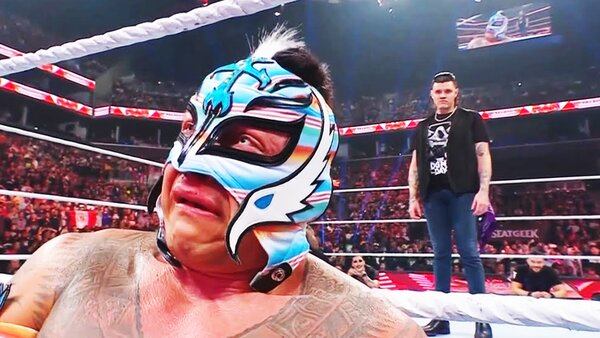 WWE's Rey Mysterio has outlined his professional wrestling retirement plans, with the lucha icon claiming he still plans on stepping away from the sport by the time he hits 50.
The 48-year-old has stated as much in a new interview with the New York Post. Speaking ahead of WrestleMania 39, where he faces son Dominik for the first time, Rey stated that when Paul 'Triple H' Levesque confirmed he'd be inducted into the Hall of Fame last year, he told WWE's creative lead he wasn't looking to step away from the ring:-
"I was pulled aside by Triple H and he mentioned to me, 'Rey, we would love to induct you into the Hall of Fame. "It was very shocking to me. It was like, 'Wow.' I remember the first words that came out of my mouth were just like, 'I'm not ready to retire.' He's like, 'No, it's not like that.'"
Mysterio is expected to headline the WWE Hall of Fame's Class of 2023 at this Friday's induction ceremony.
Continuing, Rey noted that Hall of Fame inductions are usually reserved for retired or soon-to-retire wrestlers. Despite this, he doesn't planning on stepping aside until he hits 50:-
"I'm still having a hard time digesting it because Hall of Fames are supposed to happen when you retire, when you're getting close to retirement. I don't feel neither of them are close for me, but it's a huge blessing. I think I do have a number and I want to keep it at that and my number is 50. I'm hoping at 50 I can go ahead and say it's been an incredible ride and I think it's time for me to step back now."
GiveMeSport and WrestleVotes reported last week that at one stage, Mysterio was going to retire at WrestleMania 39, which takes place this weekend. It was stated, however, that although Rey and Levesque had discussed the idea, it wasn't necessarily set in stone.