WWE Legend Returning To SmackDown Next Week
Get ready to celebrate this WWE icon's birthday on next week's SmackDown.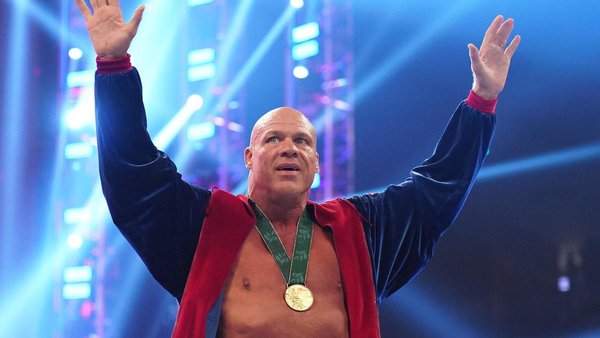 Kurt Angle will celebrate his 54th birthday on next week's episode of SmackDown.
The WWE legend has been announced for the show amidst chatter that he's open to wrestling 'one more match'. Speaking via his podcast, Kurt said that he's uninterested in looking foolish out there by working a lengthy singles bout, but could be talked into taking part in some sort of tag effort "against younger guys that could carry me".
WWE's thoughts on any of this remain a mystery though - would Triple H consider putting Angle back in the ring almost four years after his retirement match vs. Baron Corbin at WrestleMania 35? It's hardly like that match is some treasured memory, either for Kurt or his longtime fans.
Angle's podcast comments have added a little spice to his upcoming appearance on SmackDown. Now, some fans are looking forward to seeing Kurt launch into a story that'd see him return to the ring for a spot in January's Royal Rumble or for a tag-team match come WrestleMania 39.
This is all conjecture, of course, but Angle will definitely be there in-person on next week's SmackDown. It might be worth keeping an eye on his birthday bash.
Create Content and Get Paid
---