WWE Money In The Bank 2022: 10 Nightmares That Could Come True
9. Or, This Match Happens!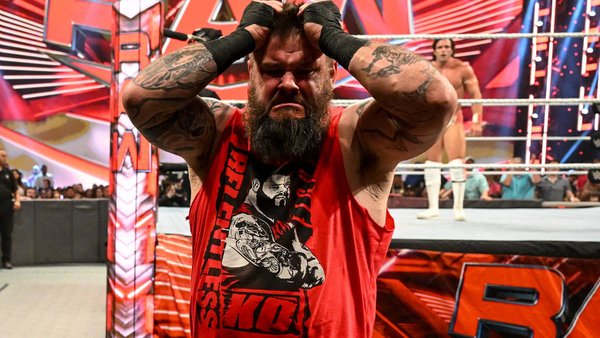 Credit where credit is due: Kevin Owens and Ezekiel have made their back-and-forth bickering about the existence of Elias entertaining, but there's only so far the rivalry can go. It's certainly not worthy of a second PPV match in quick succession, and yet that could happen at MITB.
Kev vs. Zeke was meant to happen on Monday's Raw. It got postponed though, which means WWE may schedule it for Saturday and keep the ladder match qualifier stip. The problem? Owens and Ezekiel literally just worked the best match they're gonna have at Hell In A Cell, and there's zero appetite from fans for another helping.
It, like that aforementioned tag, would be MITB's best excuse to empty one's bladder.
Whilst Ezekiel is making the best of a paper-thin gimmick, and KO is doing all he can do to help out, the feud has run its course and certainly doesn't deserve back-to-back showings on pay-per-view.