WWE Money In The Bank 2022: 10 Things That Must Happen
John Cena should make his mark at WWE Money In The Bank and SummerSlam.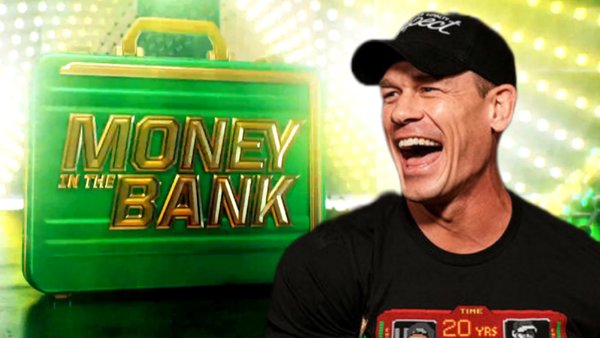 WWE might counter Money In The Bank's (ahem) "quiet" move from Allegiant Stadium to the smaller MGM Grand Garden Arena with one hell of a moment. Or, to tell the truth, the company may blast fans with both barrels this Saturday and furnish their latest pay-per-view with a few killer touches to steal headlines.
They must.
'B' shows like MITB exist as lead-ins for the biggies - SummerSlam is definitely the more impressive concern this July, but that doesn't mean this weekend needs to be more Saturday Night's Main Event than WWE might want to admit. Nah, although they can get things rolling towards the "Biggest Party Of The Summer", creative should also give those much-maligned briefcases some overdue love.
The only way to do that is by booking two winners who totally deserve the things and can carry them with distinction for at least a few months. It'd be a total waste, for example, if Becky Lynch won the women's case and then cashed it in on Bianca Belair later in the same show.
Here's everything that has to happen this weekend in Las Vegas. Or else!
10. The Street Profits Pick '2 Out Of 3 Falls'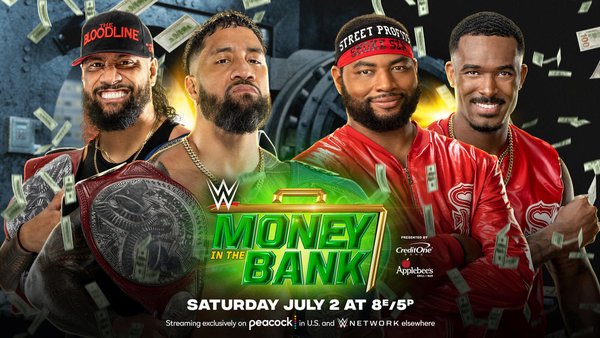 WWE might've already announced something different by the time you read this, but here goes. Montez Ford's win over Jey Uso on Raw means The Street Profits get to pick the stipulation for Money In The Bank. Wouldn't it be cool if Ford and Angelo Dawkins plumped for best '2 Out Of 3 Falls'?
More tag-team wrestling sounds good to this guy.
The Usos have already shown that they excel in long matches, and The Profits (whilst definitely in with no chance of taking those Undisputed Tag belts from the brothers) love a lengthy battle themselves. This would be a hot, hot, hot way to jumpstart the card on Saturday night.
It might be one of the only stips available that lures fans in and teases them with an unlikely title change too. Maybe Ford and Dawkins can go 1-0 up before Jimmy and Jey pull things back to survive. Either way, they'd make this match type work.