WWE Money In The Bank 2022: 10 Things That Must Happen
9. Natalya Taps Out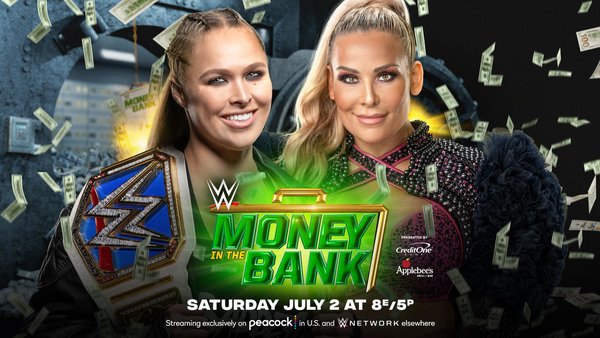 Amazingly, The Profits have a better chance of winning belts than Natalya does. There's just no way she's taking that SmackDown Women's prize from Ronda Rousey at MITB - WWE's writers would have to be smoking some seriously funny stuff to even consider it.
That doesn't mean Nattie shouldn't come close though. Her Sharpshooter was emphasised as a major threat several weeks back, then the E decided to go the soft comedy route by having her cosplay Rousey on SmackDown. Come pay-per-view time, Ronda will put the veteran in her place.
Arm bar > tap out > victory.
The main aim of this match is surely making Rousey look strong as f*ck before she rolls onto SummerSlam (presumably against a returning Charlotte Flair). WWE's mission over the next 6-9 months is to make that hold as dangerous as possible.
Then, they can finally pull the trigger on Ronda vs. Becky Lynch one-one-one come WrestleMania.