WWE Night Of Champions 2023: 10 Nightmares That Could Come True
Night Of Champions? Nah, WWE's NIGHTMARE Of Champions if this happens.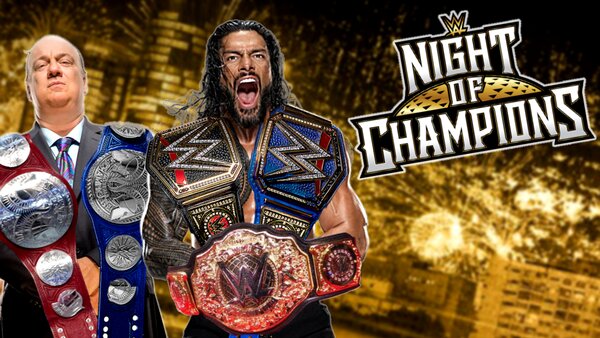 Hey, it's the night when every WWE title is defended! Except...that's not true. Roman Reigns won't be putting his Undisputed WWE Universal belts on the line in Saudi Arabia this weekend. Instead, the 'Tribal Chief' challenges alongside Solo Sikoa for the Undisputed Tag-Team straps at Night Of Champs.
This could be a gold-laden night for The Bloodline too, because there are still some folks in Twitter-land who reckon Roman will muscle his way into the conversation for that new World Heavyweight Championship as well. Surely not?! Stranger things have definitely happened in WWE than that, let's be honest here.
Strangely, pro wrestling's best all-rounder since 2020 holding even more belts sounds like an absolute nightmare. Imagine the uproar on socials amongst fans if WWE ended this weekend's PLE with the image of Roman (and Paul Heyman to help) holding no less than five titles. It'd be insane.
Other sh*temares on tap include shocking title switches elsewhere, a major comedown from Puerto Rico, a turn nobody actually wants to see, and Cody Rhodes starting to irritate fans with his scrappy underdog behaviour.
Time to chew some fingernails.
10. A Surprise IC Title Switch?!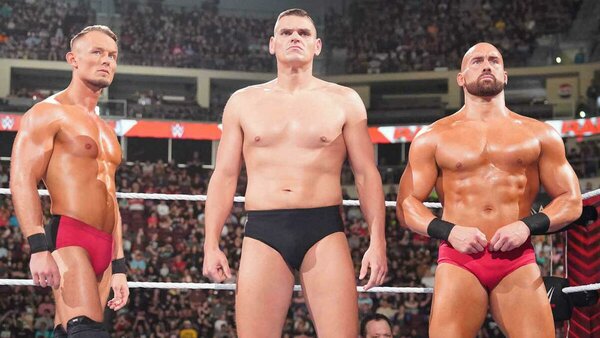 Bugger this!
Keep in mind that this article is obsessed with the worst things that could happen in Saudi. Mustafa Ali upsetting pro wrestling machine GUNTHER for the restored Intercontinental Title would defo qualify for that. Ali deserves better than he's been getting around this place, but this would be an outright disaster.
Longtime WWE fans know how much the company values a "surprise win" though. That's a familiar trope, and it might be viewed internally as the right thing to do before GUNTHER wins Money In The Bank (or something like that). Of course, Mustafa becoming an underdog champ would also destroy everything GUNTHER has worked hard to build.
Honestly, even typing this sucks - Ricochet was the last beneficiary of an underdog Intercontinental Title reign, and WWE creative quickly lost interest in that. It's hard to picture anything better for Ali. Word to WWE: DO NOT EVEN TRY THIS, OR ELSE!