WWE Night Of Champions 2023: 10 Things That Must Happen
WWE must crown MULTIPLE new champions in Saudi Arabia at Night Of Champions.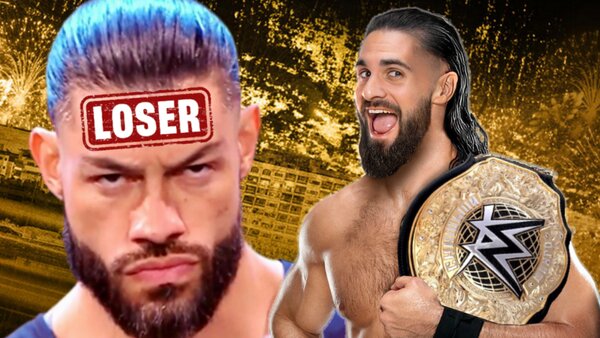 Night Of Champions is the most curious mix of major marquee matches and bouts WWE blatantly doesn't give a flying f*ck about. Roman Reigns and Solo Sikoa vs. Kevin Owens and Sami Zayn, Brock Lesnar vs. Cody Rhodes, Seth Rollins vs. AJ Styles and Trish Stratus vs. Becky Lynch are all massive, but they also shine a puzzling light on most of the undercard.
For example, both GUNTHER vs. Mustafa Ali and Rhea Ripley vs. Natalya feel like title showdowns creative booked last-minute for some random episode of Raw. That leaves the rematch pitting Bianca Belair vs. Asuka - it looks like WWE might need to think about booking a title change there.
It wouldn't be the only one in Saudi Arabia.
In fact, as well as crowning a brand new World Heavyweight Champion and shifting the Raw Women's belt, Triple H might be weighing up yet more success for head boy Roman. He shouldn't. Putting two more straps over Reigns' shoulders would be overkill, and it'd make a mockery of KO and Sami's emotion-soaked win back at WrestleMania 39.
Here's everything that simply must happen on Saturday!
10. Rhea Ripley Dominates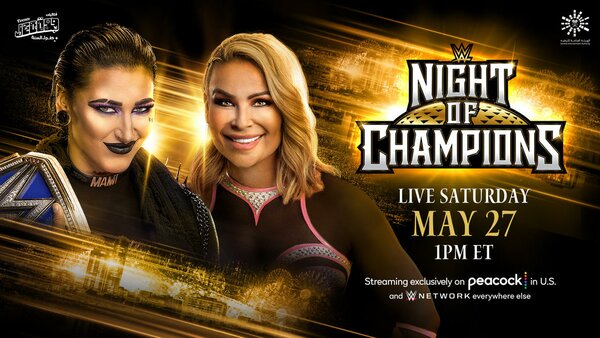 WWE's writers were so hyped for Natalya challenging Rhea Ripley this weekend that they didn't even bother to book Nattie on Monday's 'go home' Raw. Instead, Ripley stopped mid-setup for Dominik Mysterio vs. Apollo Crews to warn that she'd destroy the veteran at Night Of Champions.
That, dear readers, better bloody happen.
If you believe Natalya has a hope in hell of winning the belt, then yours truly has some magic beans he'd like to sell. This is as routine a title defence as Rhea is ever going to get. There's more threat of Nattie returning to her farting gimmick than a championship switch in this one, people.
So, the result is obvious, but that doesn't mean WWE can afford to overlook Ripley's evening completely. It's vitally important that she takes the best Natalya has to offer, shrugs it off, then overpowers her like this is Chyna in company rings opposite Ivory.
It's the only way.