WWE Night Of Champions 2023: 10 Things That Must Happen
9. Asuka Wins The Raw Women's Title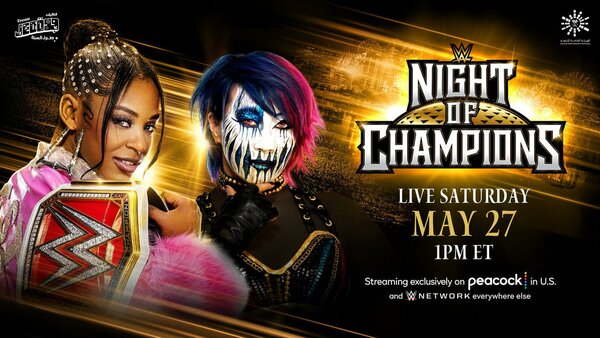 Holy title switch, Batman!
Yes, the pitch here is that mist-loving reborn heel Asuka romps her way to a surprise Raw Women's Title win. Will it happen? Nah, probably not. Should it? Absolutely. Bianca's title reign has been on life support for a while now, and it's obvious fans are ready for something different from the 'EST'.
A rumoured heel turn alongside her man Montez Ford and fellow Street Profits member Angelo Dawkins could be just the tonic to cure all ills. Meanwhile, WWE would still have to sort out the messy crossover situation they created by drafting brand-specific belts to the opposite show.
Asuka and Rhea (as villains) would be far more believable for a skit like that than Belair. Sadly, the belt swap thing seems unavoidable unless WWE plans to plod on hoping no-one will notice. For now, stick the Raw title on Asuka and let SmackDown's female scene spark with some fresh matchups.