WWE NXT 8 Ups And 1 Down (Jun 15)
Samoa Joe returns and new contenders emerge on this week's WWE NXT.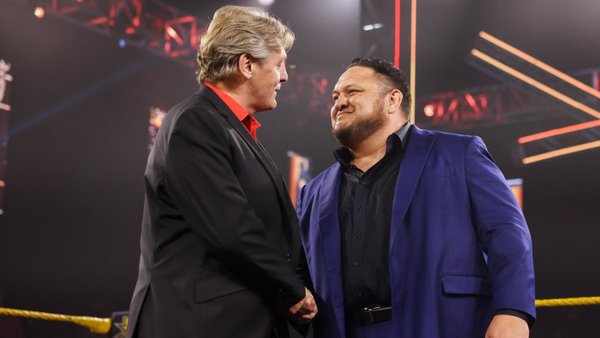 William Regal signed off Sunday's NXT TakeOver: In Your House event with the sort of cliffhanger that demanded fans to tune in on Tuesday night to see what in the hell was coming next. The fact that this was the major takeaway coming out of the PPV also told you all you need to know about how NXT's latest blockbuster event was received overall.
None of that mattered by the time the latest edition of the black and gold show got rolling, however, as a star long rumoured to be showing up in his old stomping grounds finally made his presence known once again. But not in the way you thought he would...
Old rivalries were also renewed, for better or worse, and new faces attempted to capture the headlines of a show once famed for its ability to rear the next generation of top WWE talents. What a throwback. A Women's Tag Division in dire need of some TLC also found itself being given the respect and time it deserved and (who'd have thought it?) this resulted in arguably the segment of the week.
Truly, last night's show did contain glimmers of a bright new future and a potential return to the days of being WWE's standout show by some margin. However, it wasn't without its usual flaws and logic lapses.
But enough of the stage setting, let's get into what undoubtedly hit and what depressingly missed in Triple H's playground this week...