WWE Officially Kills NXT 2.0
What WWE has planned for NXT following the death of its 2.0 branding.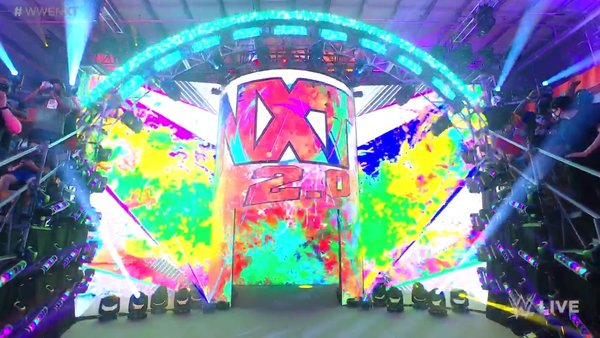 NXT 2.0 is dead, though fans expecting a developmental revolution in WWE may soon be disappointed.
Dave Meltzer reported on Wrestling Observer Radio that WWE has officially done away with the "2.0" branding for its Tuesday night show. From now on, it's just "NXT", with a return to the old black-and-gold colour scheme still on the cards.
But despite this, NXT's philosophy will largely be the same. Developmental will focus primarily on younger athletes, as has been the case since September 2021, when then-WWE Chairman and CEO Vince McMahon attempted to transform NXT away from its old indie-esque presentation and towards a less wrestling-centric presentation designed, in theory, to ease the passage to Raw or SmackDown.
WWE teased reintroducing NXT's black and gold era on its 13 September episode, unveiling a new logo towards the end of the show. This is yet to materialise.
Tonight's NXT is the second of two taped at the WWE Performance Center on 14 September. NXT returns to live programming next week. While it is possible that WWE opted to pretape the past couple of shows to allow a re-design, this has never been confirmed.