WWE Payback 2016: 10 Reasons It Was Better Than WrestleMania 32
Away from the pressure of their biggest show, WWE delivered...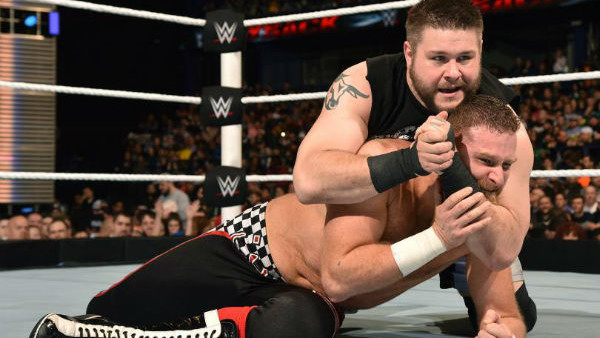 Ambling around the ring, the men involved in the Andre The Giant Memorial Battle Royal had a job on their hands keeping fans interested. More than any other bout at WrestleMania 32, the Battle Royal felt like filler.
There was nothing of the sort on the card at Payback. Every single match felt interesting.
Whereas 'Mania felt suffocated at times by the overwhelming hype surrounding it, Payback was a business-like pay-per-view that had no real weight of expectation going in. That directly helped the show, enabling Payback to act like more of a surprise package if it turned out to be good.
It was, and there are many reasons why. Payback was a much better pay-per-view overall than the mighty WrestleMania, which is saying something considering 'Mania had its fair share of good moments as well.
They paled in comparison to what the (so-called) filler or 'B' level pay-per-view immediately following it achieved.
Let's look at the reasons why Payback was a much more well-rounded show than WrestleMania...

10. Even The Kickoff Show Was Better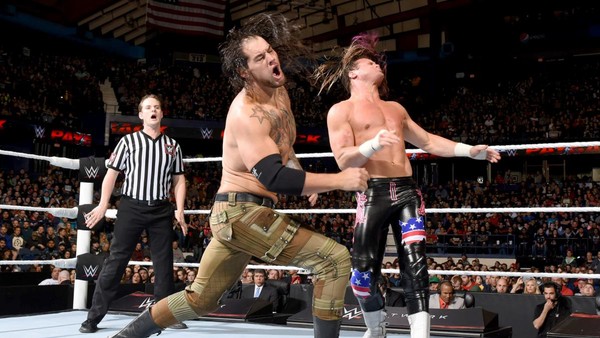 At 2 hours in length, the Kickoff show before WrestleMania 32 was a little on the long side.
On that occasion, WWE offered up a trio of matches, only one of which was truly satisfying. Kalisto vs. Ryback was said bout, but even that played before a sparse crowd as people filed into the massive AT&T Stadium.
Team Total Divas vs. Team B.A.D & Blonde didn't achieve much in the grand scheme of things, and The Usos vs. The Dudley Boyz only lasted around 5 minutes. Across the 120 minutes on offer during the pre-show, fans were treated to only around 25 of in-ring action.
That's understandable, as the Kickoff portion is there to hype the main card. At Payback, the 1 hour duration felt much better for a pre-show. Dolph Ziggler vs. Baron Corbin and a rematch between Kalisto and Ryback were offered up and both matches delivered.
WWE seem much more comfortable when they have 60 minutes to hype the show, rather than filling out an extra hour by endlessly repeating video packages.