WWE Payback 2016: 10 Things You Might Have Missed
New faces, old finishes.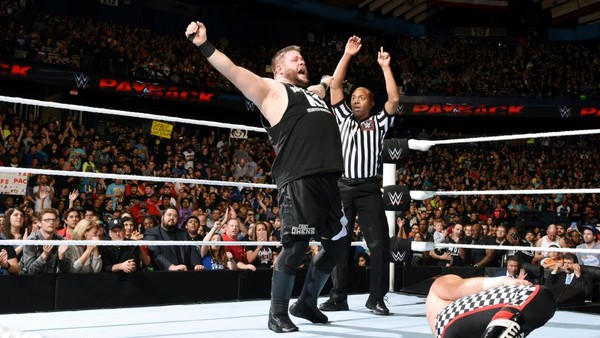 The first Pay-Per-View of a new era, Payback, came live from Chicago on Sunday evening, and did it deliver on all the hype? Yes and no.
In terms of in-ring action, the show was easily the best so far this year. Kevin Owens and Sami Zayn, Dean Ambrose and Chris Jericho, and Roman Reigns and AJ Styles all had tremendous matches that proved that while WrestleMania had star power, the full-time roster has all the talent necessary to put on a high-action product. The news coming out of the show that the Reigns-Styles program will continue is a welcome bit of matchmaking.
When it comes to storylines, though, the show was a little bit less impressive. It's not that it was bad, it's just that many of the things fans were anticipating most - some forward movement with the Bullet Club, a definitive answer as to who would run Raw - just never materialized. Some of the finishes left a lot to be desired, as well.
Still, the future for WWE looks brighter than it has in a while. This show was exciting, there's no reason Extreme Rules shouldn't be the same, and there were plenty of signs here that the upswing for the company is continuing. Here are 10 things you may have missed from WWE Payback:
10. Baron Corbin Vs Dolph Ziggler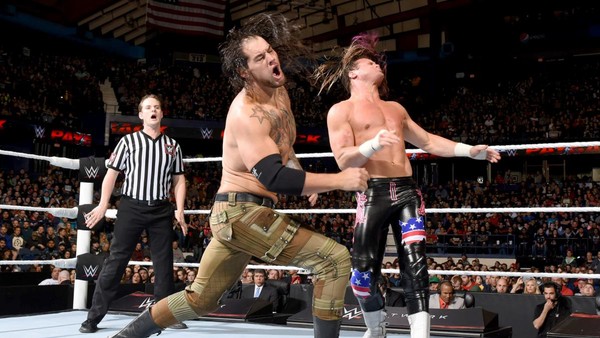 If you only tuned in for the main Pay-Per-View, you may have missed Baron Corbin versus Dolph Ziggler. The match was originally advertised for Payback itself, but got bumped at the last moment, undoubtedly because whatever was planned for the show filled up all of the time allotted.
The contest was nothing special, with Corbin dominating Ziggler from the opening bell. Dolph got a few bits of offense, including a Famouser that led to a two count, but Corbin seemed to have things won when he took the former World Heavyweight Champion to the outside and gave him a reverse powerbomb into the ring post. Corbin stalled too long, though, and when he came back in Dolph rolled him up for the pin.
I'm not sure what the point of putting Dolph over was, seeing as how he never looked like he was actually in control of the match and I'm sure Corbin will eventually get his revenge - maybe as soon as tonight. Hopefully we don't have to sit through the match again at Extreme Rules.