WWE Payback 2016: 10 Things You Might Have Missed
9. The Pre-Show Stopper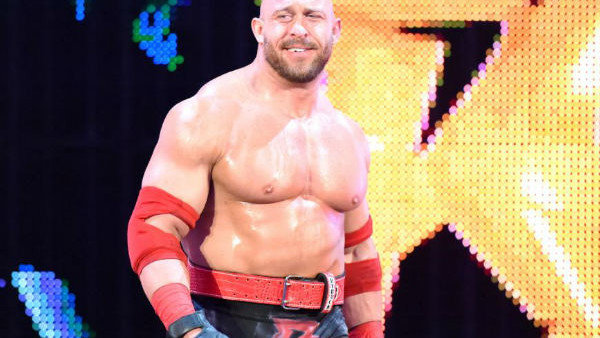 Back when Ryback used to wear airbrushed singlets, he would often include messages on them or personalize them - such missives included "Big Neck, Big Checks" on one outfit, and another singlet had an airbrushed portrait of himself and then-tag team partner Curtis Axel in a best friends' embrace.
Ryback, who challenged Kalisto for the U.S. Title on his second straight Pay-Per-View pre-show, was back at it, wearing a weight belt that read "The Pre-Show Stopper." Undoubtedly, the outspoken Ryback was a bit miffed at being bumped off the main card yet again, and he planned to show WWE's decision-makers and the WWE Universe that it was a mistake.
He was right. Ryback and Kalisto had a very good match that saw Kalisto pull out some amazing offense en route to retaining his championship. The fans in attendance were into the action, and it's a shame that more people at home didn't get to see it - it could have gone a long way toward making Kalisto the star WWE sometimes seems to want him to be.
After the bout, Jerry Lawler kept things honest, saying that the match was the best he's ever seen Ryback have, thanks to Kalisto. I guess the U.S. Champ is the real Pre-Show Stopper.