WWE Quiz: The Shield - How Much Do You Know About The Hounds Of Justice?
Believe in the quiz...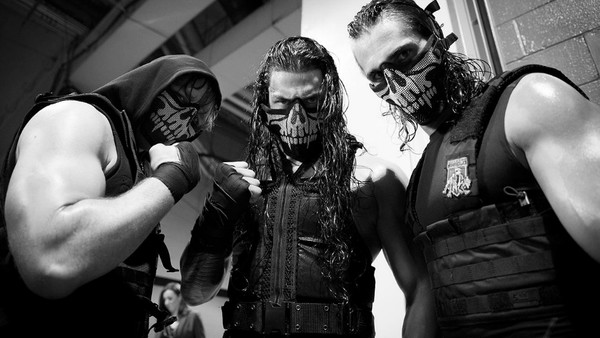 The Shield reunited on Monday Night RAW this week to a huge reaction in order to prevent Braun Strowman from cashing-in his Money in the Bank contract on Roman Reigns for the Universal Championship.
Aside from an attempted reformation last year that was ruined by injuries and the mumps, the Hounds of Justice have had an incredible few years in WWE with numerous unforgettable matches, melees and moments.
Since their debut in 2012, Roman Reigns, Seth Rollins and Dean Ambrose have been the most successful stars in the company. They've won various championships, feuded against several top stars, and were undefeated in six-man tag team matches from December 2012 to May 2013.
How is your knowledge of the trio though?
Can you remember the record-breaking number of people Reigns eliminated at the Royal Rumble 2014? At which pay-per-view The Shield first held all the gold? Or who the three nicknamed the "fourth member of The Shield"?
The reunion of one of the greatest stables in WWE history gives us the chance to look back at their historic achievements, but how much about them do you REALLY know? Take our quiz and find out...
Answers at the end!
1. At Which Pay-Per-View Did The Shield Debut?