WWE Royal Rumble 2001 Roster: Where Are They Now?
Where are Royal Rumble favourites like Chris Jericho, Edge and erm...Drew Carey 20 years on?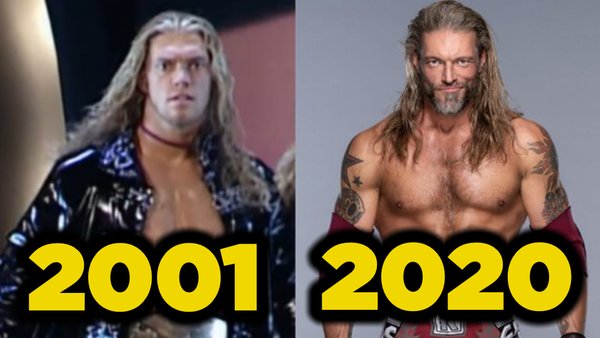 20 years.
That's how much time has passed since the then-WWF proudly presented a stunning Royal Rumble 2001 supercard. On 21 January that year, Steve Austin would win his third Rumble, Kane would make history by eliminating 11 of his peers, two Canadians had a thumping ladder-based war and more.
Watching the pay-per-view back via WWE Network is a trip in 2021. It feels weird to say that '01 is old school, but it very much is, and it's sad to go through the Rumble roster and find out just how many workers have since passed away. On a more positive note, there's a stunning number of wrestlers from the card still plying their trade today.
The 39 acts examined here were all on the main card that night. Anyone who was merely there to accompany someone to the ring (like Terri Runnels with Perry Saturn or Steven Richards with Ivory) don't get a full entry, but they might be mentioned in passing alongside the worker they were tied to.
So, here goes. 39 acts - 30 of which were in the Rumble itself. Where are they all now?
39. The Dudley Boyz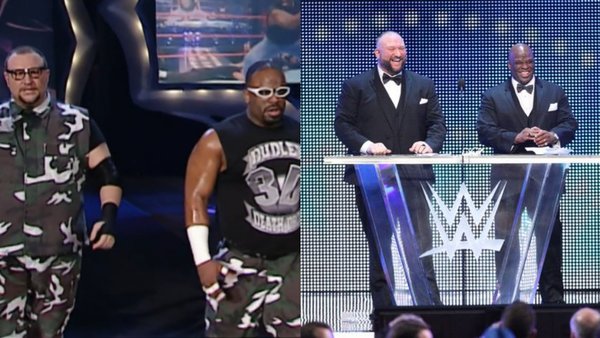 Then: Bubba-Ray and D-Von worked the opening Tag Title bout against Edge and Christian. They'd go on to win the belts for a second time that night, and held them for 43 days before losing to The Hardy Boyz on the 5 March 2001 Raw.
Now: Now, the kayfabe brothers are WWE Hall Of Famers and each doing their own thing. Bubba is a regular on Busted Open Radio, and D-Von is still with the company as a producer. He was responsible for that Jeff Hardy and Sheamus p*ss angle in June 2020, for example.
Best keep that quiet.