WWE Royal Rumble 2017: Predicting All 30 Entrants
Never mind the Alamodome: how do WWE fill the Rumble?!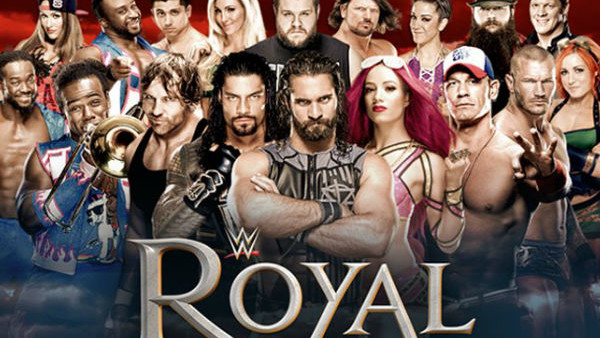 The event might be seven weeks away, but we're about to enter Royal Rumble season. The build began with Goldberg and Brock Lesnar announcing their participant on Raw, and with TLC out of the way, SmackDown's stars can finally start looking forward to the year's biggest match.
There are still 28 spots up for grabs, and picking the field is tougher than ever. Between Raw, SmackDown, 205 Live, and NXT, WWE have an enormous talent pool to choose from, and that's without taking mystery entrants and surprise returns into account. Try as they may, WWE can't fit everyone the want into the 2017 Royal Rumble, and some wrestlers will be left disappointed.
Getting the most out of this year's 30 participants isn't the only challenge facing WWE next year, however. There's also the small matter of filling the 65,000-capacity San Antonio Alamodome, and if the build to the 2017 Rumble isn't perfect. they'll be left with an embarrassing number of empty seats.
This means that we can likely expect one of the most star-studded Royal Rumbles of all-time. The Alamodome's size puts an immense level of pressure on WWE, and they can't afford to leave anything on the table in January. They must fill the Rumble not only with current main eventers, but a careful blend of legends, exciting youngsters, and comeback kings.
With that in mind, let's take a stab at this daunting task and predict all 30 Royal Rumble 2017 participants.
Andy H Murray
WhatCulture's big bad wrestling news baron. A fan since 1992, still geeking out for everything from WeeLC to mid '80s Jim Crockett Promotions. Give him a follow @andyhmurray. You'll have a great time. Maybe.
See more from Andy