WWE Royal Rumble 2017: Predicting All 30 Entrants
29. Brock Lesnar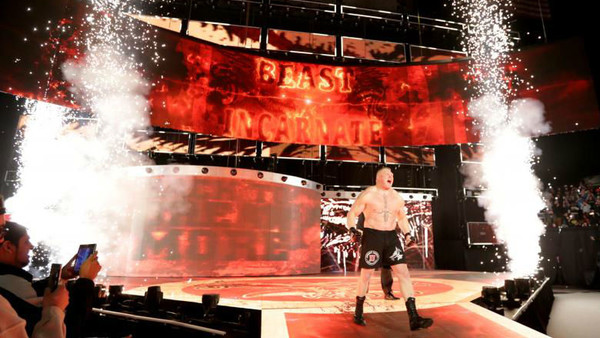 A teary-eyed Paul Heyman announced Brock Lesnar's entrance in the Rumble one week after his client's conqueror, Goldberg, had done the same. One of only two participants to be named thus far, 2017 will be Lesnar's 7th career Royal Rumble, with the Beast Incarnate winning the 2003 match.
It's hard to read into Brock's chances are this stage. He's one of the most dominant wrestlers in WWE history, but will he be treating the Royal Rumble as a secondary concern? Heyman's promo last week certainly hinted that Goldberg was Brock's priority, and that gaining revenge on his bitter rival was more important than anything else.
Whatever Brock's motivations, there's a strong chance that the 2017 Royal Rumble will be built entirely around his interactions with Goldberg. They're the hottest feud in the company at the moment, and after delivering 2016's biggest talking point at Survivor Series, all eyes will be on them in San Antonio.
Odds of Winning: Favourable (if he's focused on the match...)