WWE Royal Rumble 2018: 10 Outside Bets To Win The Men's Match
The most unpredictable Royal Rumble in years?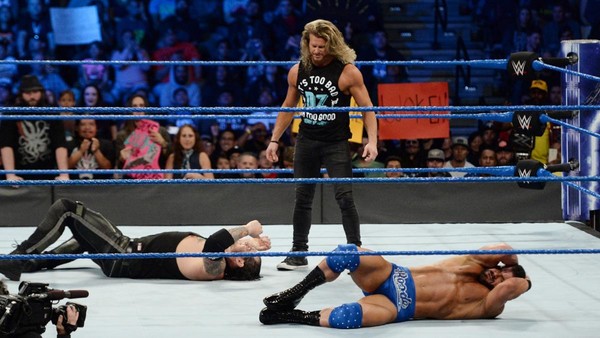 The Royal Rumble is imminent, and while it's widely seen as one of the wrestling calendar's most exciting events, recent years have been marred by predictable and disappointing winners.
Randy Orton's victory was relatively well received last year, but it was an uninspiring choice. Likewise, Triple H's win in 2016 was cheered, but only because it meant Roman Reigns was no longer WWE Champion. Reigns in 2015, Batista in 2014, John Cena in 2013 - all were met with derision from the WWE Universe. You would have to go back to Edge's shock victory in 2010 to find a winner that was truly embraced by the crowd.
While in recent years the victor could be seen coming a mile off, there are a number of names that could realistically win this year's bout. Though the usual names like John Cena and Roman Reigns are at the forefront of the rumour mill, there are other, more satisfying superstars that are in with a genuine chance of winning.
It would be inadvisable to put money on any of these superstars, but with such a wide open field, there's a chance that any one of these men could be pointing at the WrestleMania sign Sunday night.
10. Jinder Mahal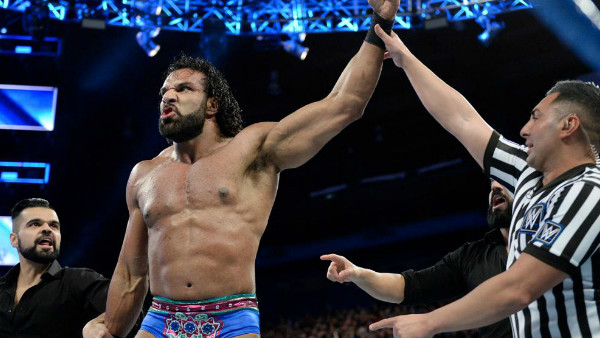 If you think the idea of Jinder Mahal winning the Royal Rumble is laughable, just remember how you felt heading into Backlash last year. "There's no way Jinder is going to beat Randy Orton," you might have said. "He's just a stop gap opponent before Orton moves onto Baron Corbin or AJ Styles." Then it happened, and the Modern Day Maharaja joined the likes of Hulk Hogan, Ric Flair and Stone Cold Steve Austin in the annals of WWE history.
His loss to AJ Styles on 7 November was a moment of catharsis for the WWE Universe. The Mahal experiment was over, and the WWE Championship was back on the shoulder of a man who deserved the prestige.
Surely WWE wouldn't thrust Mahal back into the limelight? He's settled into the mid-card, never to return to the main event scene. But before his championship match with Randy Orton, he was a career jobber, most famous for being the last man eliminated by Mojo Rawley in the Andre the Giant Memorial Battle Royal at WrestleMania 33 and giving Finn Bálor a concussion.
The idea of Mahal winning the Royal Rumble and heading to WrestleMania to face AJ Styles is a nightmarish one, but it's well within the realms of possibility. The sudden elevation of the Maharaja proves that in the crazy world of WWE, anything is possible.