WWE Royal Rumble 2021: 1st & 30th Entrants To Be Revealed On WWE Backstage
Extra incentive to watch WWE Backstage this week, with key Royal Rumble 2021 spots to be revealed...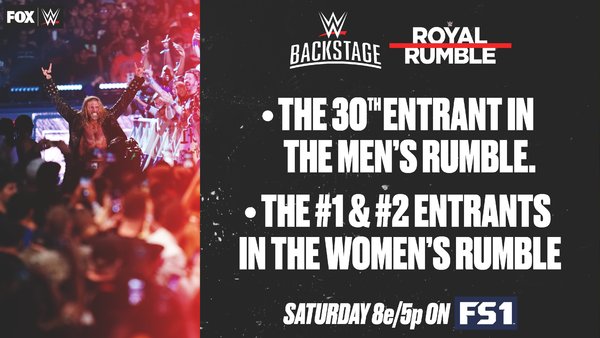 WWE Royal Rumble 2021 goes down this Sunday, 31 January, and the promotion has announced that it intends to announce a number of key entrants for the men's and women's bouts when WWE Backstage returns to FS1 on Saturday.
@WWEonFOX tweeted the following on Monday evening, confirming the 30th entrant for the men's Rumble and 1st and 2nd for the women's will be revealed on the show:-
This may come as a disappointment to fans who'd prefer the 30th spot to be kept a surprise, though at least WWE isn't unveiling the key spot in both matches. The surprise factor should be in play for the women's bout.
WWE has confirmed 16 participants for the men's match thus far and 12 for the women. A total of 32 spots remain open across both contests, leaving plenty of scope for mystery entrants, though the promotion will have filled a few of those gaps by the time we get to the pay-per-view.
As announced last week, WWE Backstage returns with host Renee Paquette this Saturday, with replays going down at midnight on Sunday morning as well as 5PM ET on Sunday, leading into the Royal Rumble Kickoff Show.