WWE's 10 Announced Raw Cruiserweights Ranked
Which talents are ready to restore the division to its former glory?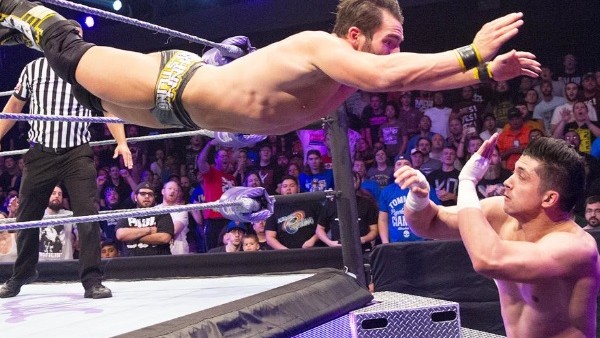 Over a month ago, WWE announced that they were bringing back the Cruiserweight Division to Raw. While a specific date wasn't mentioned at the time, we now know that the Sept. 19 episode of Raw will mark its new beginning.
To make things more exciting, the company has announced the ten names that will be featured initially. Sadly, last Cruiserweight Champion Hornswoggle will not be coming back to defend his title. Fortunately, though, quite a few interesting names have been announced to compete on the show.
It's a bit of a shame that more competitors in the 32 man Cruiserweight Classic tournament weren't also hired, but 10 isn't a bad start. While Ariya Daivari, Zack Sabre Jr., Tajiri and Kota Ibushi all would have made excellent additions, they won't be joining in on the fun...for now at least.
However, the names we've heard so far should give us a lot of great matches to look forward to and, hopefully, these 10 men can return the division back to it's former glory like we once witnessed in WCW.
From a couple of NXT veterans to a former X-Division Champion, to some longtime indy standouts, here we'll take a look at all 10 Cruiserweights who are officially coming to Raw, and rank their potential to excel in the division and the company.