WWE Stars Set To Wrestle For First Time In Over 6 Years
You haven't seen these top WWE wrestlers throw hands for 2,246 days...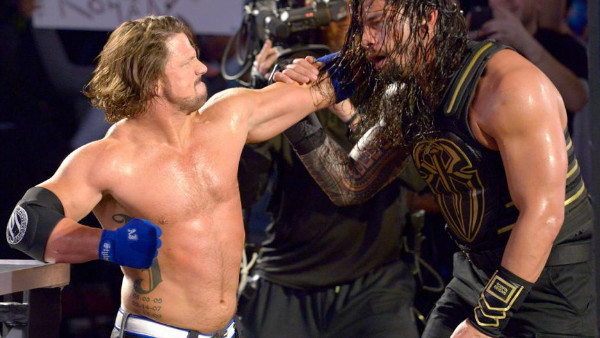 WWE has announced that Roman Reigns vs. AJ Styles will headline an upcoming house show in Vancouver, BC on 24 September.
Why is this significant? Well, it'll mark the first time in 2,246 days that Roman and AJ have locked horns inside a company ring. That's over six long years - Reigns last wrestled Styles in a three-way encounter (also involving Seth Rollins) on the 31 July 2016 live event in Augusta, Georgia.
Both men gelled well together for matches at both Payback and Extreme Rules 2016 before that. Back then though, AJ was the heel and Roman the babyface. Or, maybe it'd be more accurate to call him the "babyface", because fans inside Illinois and New Jersey definitely leaned towards Styles during both bouts.
Things should be different in 2022.
Roman has become arguably the best all-rounder in the biz, and AJ will surely be motivated to put on a show opposite him. That means WWE's Canadian faithful are in for a real treat later this week.
WWE has changed a lot since 2016, to say the least. Fingers crossed the promotion has some cameras in-house to capture footage of this rare match.
Create Content and Get Paid
---