WWE SummerSlam 2016: 10 Things That Must Happen
Win or lose, Seth Rollins must be horrified by Finn Balor's 'Demon King'...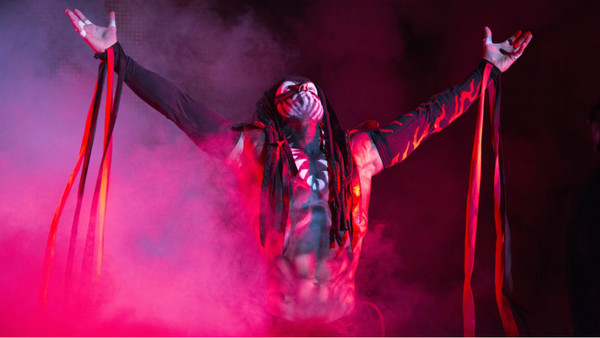 Last year, SummerSlam was extended to four hours in length and 2016 looks to be no different. With an earlier start time on the WWE Network, the pay-per-view seems set to be an epic one, but there are some things that must happen between the ropes to ensure it satisfies.
The card is absolutely stacked, no less than eleven matches have been announced. There's a fair chance some of these will take place on the souped up Kickoff portion, but eleven is still quite the amount. Six championships are set to be up for grabs come bell time, including the brand new WWE Universal Title.
Finn Balor meets Seth Rollins in that one, and it's clear that the former's demonic character will play a huge role in the match. Elsewhere, it'd be a shame to see Randy Orton creamed by Brock Lesnar, especially when that bout is simply begging for controversy.
Across all the main matches SummerSlam 2016 is set to feature, certain things are expected for the show to go off without a hitch. Here are ten things that simply must happen...
10. John Cena Vs. AJ Styles Opens The Show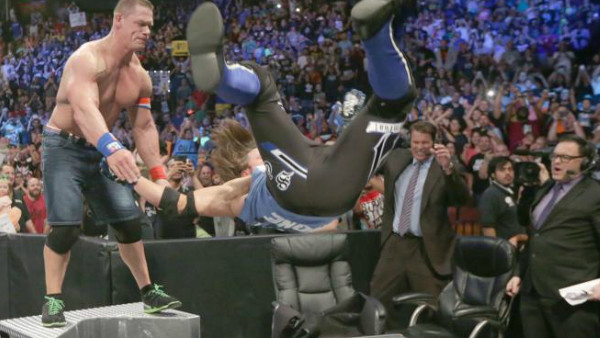 The last thing fans witnessed on SmackDown Live this week was John Cena thumping AJ Styles with an Attitude Adjustment through the announce desk. That followed Cena's victory over a game Alberto Del Rio, a match during which AJ ran down his SummerSlam opponent on guest commentary before getting his comeuppance.
It'd be awesome if the first thing fans witnessed on the actual SummerSlam pay-per-view was the showdown between Cena and Styles. The latter has to be out for retribution, the match can't be booked any other way. AJ looked strong on the mic before being blasted by his rival, meaning the bout should be an intense one.
The result of the match is up in the air, it really is anyone's guess. It's unlikely that WWE would book a second clean win for AJ Styles over John Cena on pay-per-view, but stranger things have happened. Meanwhile, Cena doesn't need the win himself.
Whatever the outcome is, it'd be great to see the match as the SummerSlam opener. WWE have a glut of top clashes on the card, so spreading them out might be wise.