WWE SummerSlam 2016: 10 Things That Must Happen
9. Enzo Amore & Big Cass Pick Up The Win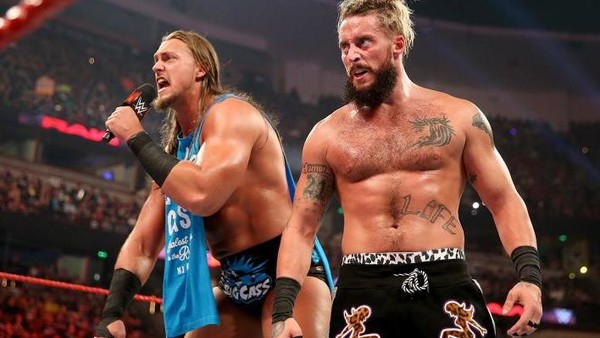 Despite their recent union, Chris Jericho and Kevin Owens are not yet a full-time tag-team on Monday Night Raw. Their opponents at SummerSlam most definitely are, Enzo Amore and Big Cass have been a tandem stretching back to their time down in NXT. The writing team should think about that when picking a winner on Sunday.
Due to the packed nature of the card, this one might not get a lot of time. That doesn't mean it won't be entertaining, but it's utterly vital that WWE choose the right duo to win. Enzo Amore and Big Cass are surely future WWE Tag-Team Champions, so they are the ones who merit the victory.
Owens and Jericho are really just getting started as a team, so there's an out there if they just come up short at SummerSlam. Even with a babyface win, there's scope for further matches involving this quartet on Raw anyway.
However, Enzo and Cass are a team WWE must keep strong. Having them lose to an upstart combo wouldn't achieve that right now.