WWE SummerSlam 2016: 10 Things You Might Have Missed
Don't let these moments fly under your radar...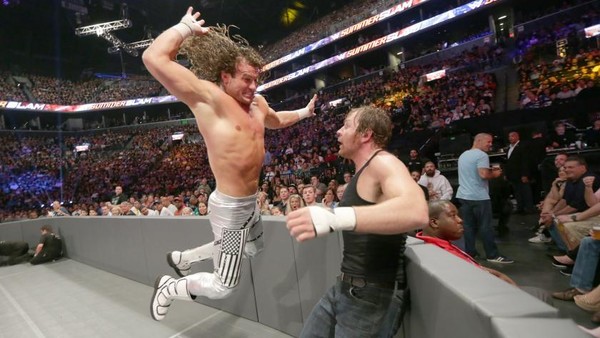 SummerSlam is finally in the books, and the Brand Split's last joint-roster pay-per-view until November's Survivor Series brought a night of thrills and spills. While John Cena vs. AJ Styles dazzled, Dean Ambrose vs. Dolph Ziggler faltered. Each of the night's big hits were tempered by a miss, and while SummerSlam wasn't a complete bust, it couldn't live up to the standards set by TakeOver: Brooklyn II and last month's Battleground.
Not exactly the "Show of the Year" contender it was billed as, then. Unfortunately, much of it comes from the show's length. If you include the pre-show, SummerSlam ran at an absurdly long six hours, and while the show had some exciting moments, it's tough to maintain energy and focus for such a length of time.
If you watched the whole thing, SummerSlam literally consumed a quarter of your 24-hour day. As fatigue sets-in it becomes increasingly difficult to pick-up on the subtleties and nuances that WWE's performers love to pepper their performances with. Understated comments go unnoticed, spots get missed, and the little things that help make the sport so interesting go unchecked, and wind-up swept under the rug.
From hinted turns and botches to off-kilter crowd chants and quiet switch-ups, here are 10 things you might have missed from WWE SummerSlam.
10. Baron Corbin's Studio Invasion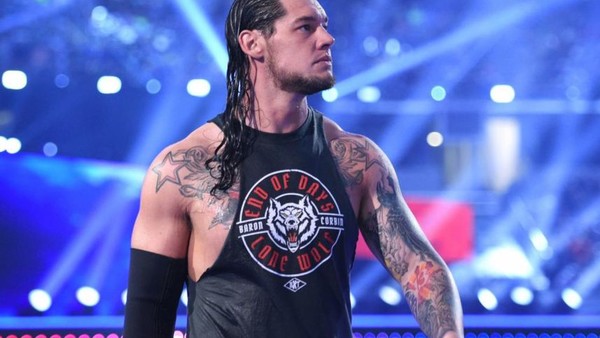 It's taken awhile, but WWE are finally doing right by Baron Corbin. The Lone Wolf isn't the most expressive wrestler in the world, nor is he the most dynamic in-ring performer, but he has a very particular skillset that makes him a quietly excellent heel when given the chance to use it.
Baron Corbin is a bully. His size, odd look, and cavalier attitude make him a naturally dislikeable guy, but he was never going to get over through his seemingly endless 50/50 feud with Dolph Ziggler. He got over in NXT by taking exception to the opportunities offered to Full Sail's indy wrestling darlings and pushing them around at every opportunity, and WWE are finally repeating the act on the main roster.
Halfway through the Kickoff Show, Corbin marched into Renee Young's studio and demanded a microphone. "Here, hold this," he said as he pulled some chewing gum from his mouth and stuck it down on Jerry Lawler's program notes, before laying into Kalisto, whom he was allegedly supposed to face that evening.
Money is Baron Corbin's only motivation ("Nice watch: mine cost more," he said to Booker T), and Kalisto had cost him a payday by "faking an injury" and pulling-out. Young tried to coax an interview out of Corbin, but he said "I'm not here to answer your questions," then bailed. It was a simple, effective segment that barely lasted a minute, but perfectly demonstrates everything WWE need to do to get the crowd invested in The Lone Wolf.