WWE SummerSlam 2022: 10 Things That Must Happen
Y'know, it has been a while since WWE re-booked CM Punk's company walkout...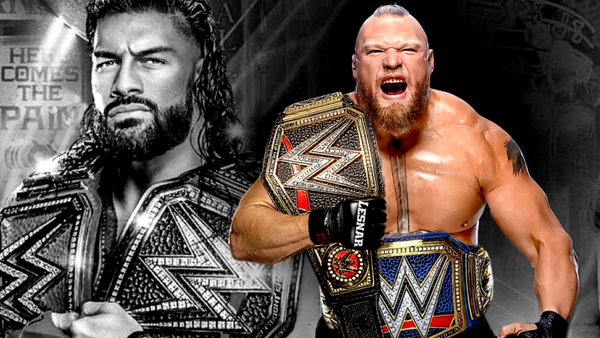 Well, here we go.
This will be WWE's first pay-per-view without Vince McMahon. Technically, it's not the only one he has skipped (Vince wasn't on-site for King Of The Ring 1994, for example), but this feels bigger - the now former WWE boss won't be involved in this event whatsoever.
That once seemed impossible, and yet it's happening. You're about to witness history by watching Triple H assume power and take 100% complete control of WWE's creative output on one of the biggest annual landmarks. This is something 'The Game' has been training for since the late-1990s.
He might just p*ss everyone off with one stroke of his pen.
You can't have failed to spot the featured image here. It shows Brock Lesnar holding both the WWE and Universal belts as a monochrome Roman Reigns grumbles in the background. Many will also be rolling their eyes at the thought of big Brocky boy becoming World Champ yet again, but stay tuned for why it must happen.
Shocking heel turns, major title changes, grand comebacks and more. Here's everything that should go down on Saturday night in Nashville.
10. WWE Take The Pressure Off Logan Paul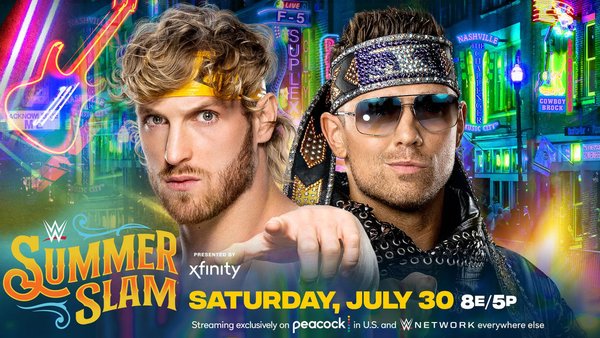 It might not seem like it at first glance, but Logan Paul is in a high-pressure spot at SummerSlam. The recent WWE signee is someone everybody behind the scenes in a power position has high hopes for, and he's about to go one-on-one with a multi-time World Champ on one of WWE's tentpole events.
He shouldn't.
That's right, this writer is pitching a tag-team bout instead. The company should get AJ Styles and Ciampa involved, turn this into a two-on-two scrap and take the weight of the world right off Logan's shoulders. Then, Logan can concentrate own having fun out there and learning instead of trying to go from YouTube to Will Ospreay overnight.
It's also important that Paul gets off to a winning start. No, don't worry - Miz is a big boy, and he can definitely take a loss in stride. Besides, this probably isn't the last match that he and Logan will have on a major event.