WWE Survivor Series 2021: 10 Nightmares That Could Come True
The ghosts of 1997 could come back to haunt WWE at Survivor Series 2021.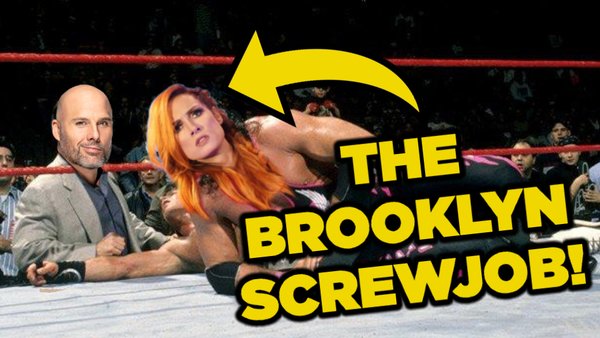 No, that image isn't the best Photoshop job you've ever seen. In fact, it might even be downright shoddy, but that'd be fitting when WWE's build towards Sunday's Survivor Series pay-per-view has been this dreadful. Seriously, one would think that the promotion didn't want fans to give a hoot about what is still a traditional biggie.
Things could get worse too. Much, much worse.
What if Vince McMahon, in his infinite wisdom, decides to retell one of wrestling's most played out stories? What if WWE think that forcing Bret Hart fans to relive the misery of 1997 is the way to go in 2021? It could happen - nobody should rule it out, especially not when certain authority figures have just turned heel.
Speaking of turns, there could be another unwanted one elsewhere on this thrown-together card. If that's the case, then WWE will be spitting all over their own tag-team division and totally spurning the chance to rake in even more merch money.
These are Survivor Series nightmares alright. They're the kind that could turn an already-sagging show into an absolute travesty. Hold onto your asses...
10. More Matches Get Added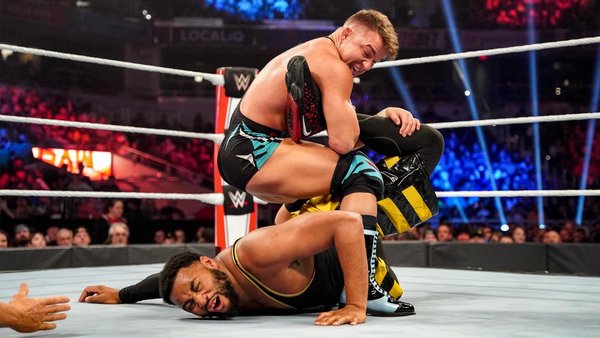 WWE's creative team has been scrambling with this Survivors card since day one. Weirdly, the company didn't even bother with much Raw vs. SmackDown stuff until very late in the day either. The unfortunate knock-on effect of that is that they've lined up exactly six matches for Sunday.
That could mean some last-min additions.
This show already has a house show vibe to it - it's like Tribute To The Troops, or something, and that's not befitting the classic Survivor Series name at all. Come the day of, WWE might panic and start throwing sh*t at the wall to see what might stick. Brace yourselves for a few hasty (and unwanted) add-ons.
Alpha Academy vs. The Street Profits is one possibility, and so is another brand vs. battle battle elsewhere. Imagine, for example, that someone thought AJ Styles and Omos vs. Hit Row was good enough for pay-per-view? Don't rule it out.