WWE Survivor Series 2021: 5 Best Moments (And 5 Worst)
It's 25 Years Of The Rock, but WWE toasts The Gobbledy Gooker with this bizarre eggstravaganza.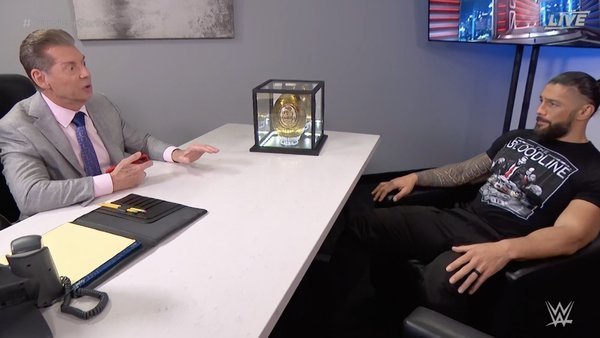 Is it starting to get unfair comparing shows from the last three years or so to those from decades ago?
This existential question gets posted with increasing frequency by WWE fans (or, at very least viewers), as the company continues a journey into the content production abyss and away from just about any version you ever fell in love with.
Yes, the "you" is a wide and varied one, but save for the poor souls that latched onto Vince McMahon's confused vision of pro wrestling during the pandemic, is there anybody 2021's version wholly and truly satisfies anymore? Based on the ageing demographic, subjective suggestions would be a resounding "No".
But...it's with all these loaded caveats that we approach the one wrestling thing WWE still does quite well. The monthly Sunday supershows are typically brisk, free from the bloated bullsh*t that kills crowds stone dead on Mondays and Fridays, and the best opportunity the wrestlers on the roster have to do the thing they're best left to when not over-scripted into early career suicide.
Even with the Brand Vs Brand booking crutch, just how did the last of 2021's "Big Four" do in upholding that reputation?
10. BEST - All The Gear (...but No Idea)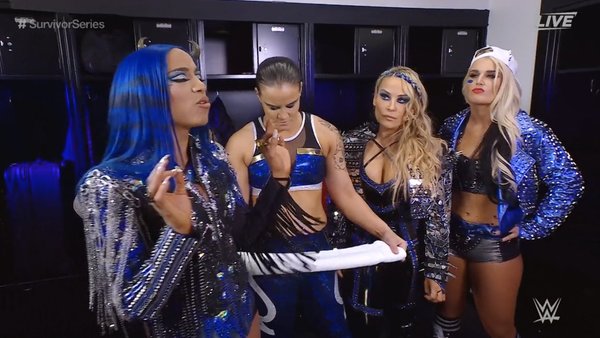 For those that enjoy wrestling attire and/or WWE obsession with aesthetics, Survivor Series remains one of safer bets for wrestlers looking their best.
As early as the Kickoff Show (during a segment that profiled the - sigh - the SmackDown Women's team's failure to co-exist), the matching gear was on display with wrestlers flying their flag for the respective brands. As ludicrous request as it is once a year from WWE, the wrestlers throw themselves into it with admirable gusto.
Bobby Lashley's red tights popped off with all the magic of Umaga's Royal Rumble 2008 epics. Becky Lynch looked awesome sporting the colours of the show whilst also paying tribute to Scarlett Witch, and Team Raw deserved their win in the lethargic men's Survivor Series match for making far more effort with the coordinated look.
It's a small note in the grand scheme of things, but these shows are graded on a curve on the reg, let alone when the entire theme is Red Vs Blue.