WWE WrestleMania 31: 7 Most Likely Winners Of Andre The Giant Battle Royal
But is winning a blessing or a curse?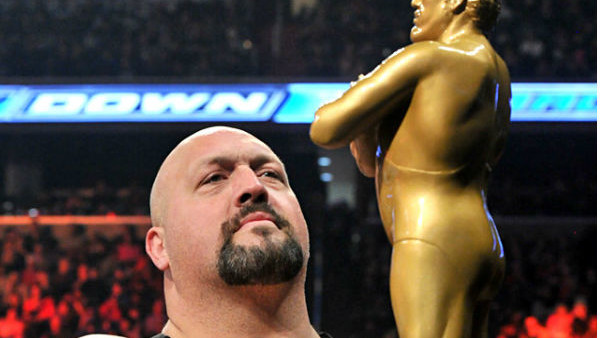 WrestleMania is WWE's biggest show of the year, so they try to get as many people on the show as possible. Last year WWE announced that they would have an annual WrestleMania battle royal named after Andre the Giant where the winner gets a trophy that is a statue of Andre, who was WWE's first Hall of Famer. From WWE.com, here's a listing of the competitors in the match with two weeks to go until WrestleMania: The Miz, Curtis Axel, Ryback, Fandango, Adam Rose, Zack Ryder, Jack Swagger, Titus O€™Neil, Darren Young, Big Show, Kane, Erick Rowan, Damien Mizdow and Sin Cara. That's 14 names. The expectation is that there will be 20 people in the match, so they're either waiting on announcing the final six or they aren't going to bother announcing it. A year ago at this time, Cesaro wasn't even advertised for the Battle Royal. He was in the tag match on the pre-show and then added on the night of the show without much warning. The victory was treated as a big deal for a couple of weeks and the thinking was that he would take off as a huge star from there. It didn't really happen for a number of reasons, but mostly we can blame creative for not getting behind him as much as they should have. Who will win this year? It's not an easy call. There are a lot of candidates out there. The best choices are guys that don't have other matches on the show, so those are the superstars that will be focused on.