WWE WrestleMania 32 Card Predictions After Royal Rumble 2016
Demon Vs. Demon... Surely not...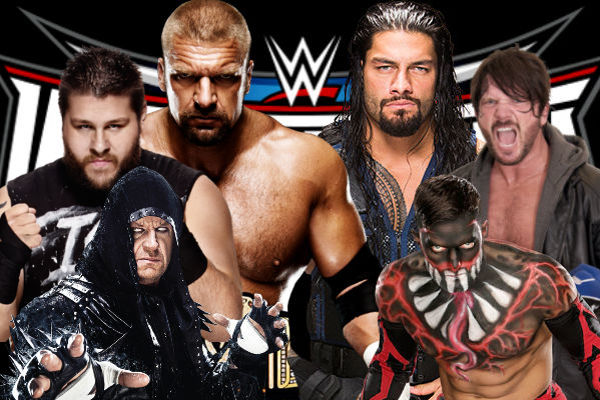 Despite having a predictable outcome with Triple H walking away as the new WWE World Heavyweight Champion, the 2016 Royal Rumble pay per view was an unadulterated success due to the journey we went on to get to the finish. A stellar undercard - with Kevin Owens and Dean Ambrose's Last Man Standing match the undoubted highlight - tore the house down, and was complemented greatly by the best Rumble match we've seen in years. Along the way, many new rivalries were spawned that should secure a spot for a number of Superstars on the WrestleMania 32 card in Dallas. And what a card that is shaping up to be. There are just so many questions have haven't been answered yet. All we know is that one of Brock Lesnar, Dean Ambrose and Roman Reigns will be facing The Game in the main event at Mania, meaning there are still so many combinations that could fill the rest of the card. WWE have 100,000 tickets to sell in AT&T Stadium, and despite a number of injuries to a number of high profile Superstars ripping through their roster at the moment, a number of key signings and returning faces should see them achieve that. Here's what the Mania card could look like after what went down last Sunday...