WWE WrestleMania 37: 10 Things That Must Happen
The Undertaker's return? New WWE Champion? Everything that must happen at WrestleMania 37.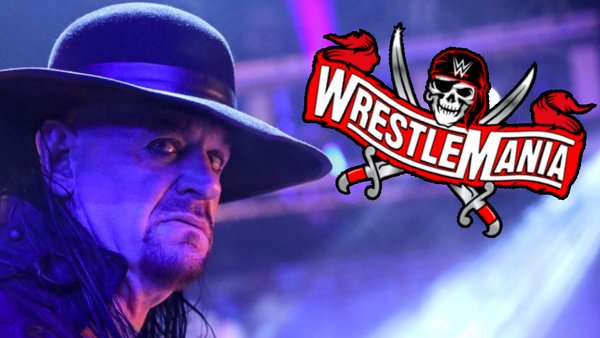 This weekend's pay-per-view will be the first WrestleMania since 1988 (IV) to take place without Shawn Michaels, Triple H or The Undertaker on the show. That's a mind-blowing stat, and it's a powerful illustration of the changes WWE's roster is currently going through.
Time to spoil things for stat-lovers everywhere? You bet.
'Mania 37 doesn't need to be legend-free - it really doesn't. Nobody's suggesting that focus veers from the full-time crew for hours on end, but this is pro wrestling's biggest festival. It's a mix of current stars, nostalgic flavour and pop culture. That's what WrestleMania has always been, and WWE shouldn't change that now.
A little cameo or two won't hurt.
Elsewhere, the company has to get its booking spot on. They've got new champions to crown, feuds to end, wrestlers to protect and an actual live crowd to satisfy. On that, it's genuinely cool to see fans back in the stands again. This might not be some 80,000-strong mass of humanity, but anywhere between 20-25,000 per night will help WWE's bid to make 'Mania feel special again.
Here's everything they simply must do to make this a winner...
10. Cesaro & Seth Rollins Open Night One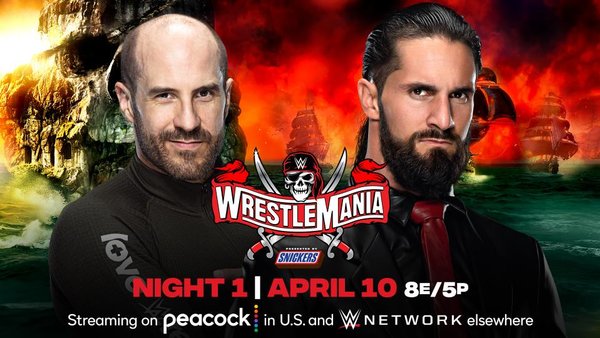 Friday's episode of SmackDown has been dubbed a "WrestleMania Edition". There, WWE will put on some undercard bouts that were originally slated for Tampa. Does this suck for the wrestlers involved? Undeniably. Is it the right call? Same deal.
It means those first entrances on the big night will be even more special.
Think about it: WWE would be wasting their first live crowd in over a year if they sent out endless streams of workers for some pre-show Battle Royal. That first spot is important, and it should really go to someone the company want to shine a spotlight on. This writer's pick for that slot is none other than Cesaro.
He and Seth Rollins would do a bang-up job of opening the weekend. Cesaro's entrance would also get a mega-pop, and then both guys could tear the house down with a sh*t hot match that led to a fun babyface win. Why not, eh?