WWE WrestleMania 37: 10 Things That Must Happen
9. Damian Priest Gets The Pin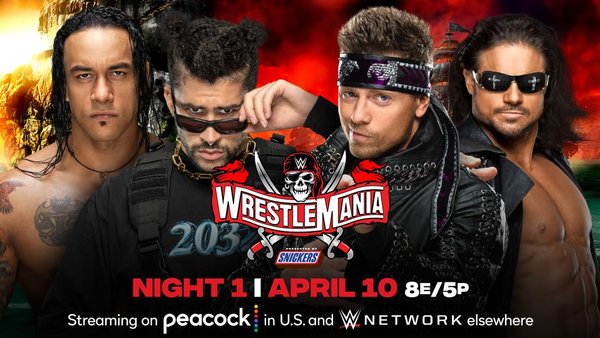 Cesaro isn't the only dude who deserves a marquee win.
Bad Bunny cut an impassioned promo about how much he loves "this business" on Monday's Raw, but that doesn't alter the fact that thoughts of his one-on-one match with The Miz sent shivers up fan spines. Adding John Morrison and Damian Priest to the equation was another solid call from WWE.
It's Priest who needs the match-winning moment. His Raw run has been background noise for Bunny thus far, and the ex-NXT man has performed his role without complaint. WWE can reward Damian here by letting him pin a former WWE Champ like Miz.
Logically, it's Bunny who will get the last laugh, but that (again) feels like a bit of a waste. The rapper, huge crossover star or not, isn't the long-term priority. Or, at least, he shouldn't be. Priest could be a future World Champ if he's handled correctly, and this is the start of that journey.