WWE WrestleMania 39 Backup Plan Revealed For Bobby Lashley
If the All Mighty doesn't face Bray Wyatt at 'Mania, this could be a welcome alternative...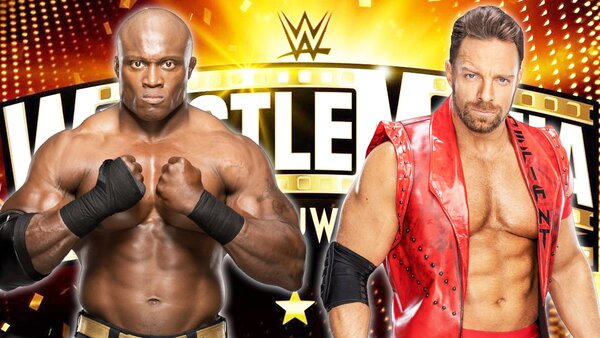 With it looking less and less likely that the proposed Bobby Lashley vs. Bray Wyatt match at WrestleMania 39 will take place, there's now word on how the All Mighty may still be factored into the Showcase of the Immortals.
The Lashley vs. Wyatt bout was set in motion earlier this year, with Bray laying his sights on whomever emerged victorious between Bobby and Brock Lesnar at Elimination Chamber. There, Lashley got the win by DQ after Brock hit him with a low blow, thus setting up Bobby vs. Bray for 'Mania.
Lashley and Wyatt spent the next couple of weeks doing stuff on WWE TV, ahead of the pair facing off at WrestleMania 39. However, the past few weeks have seen Bray absent entirely from WWE programming, with it reported that the Eater of Worlds is dealing with an unspecified health issue that is keeping him away from the ring. As such, that has cast doubt on those previous WrestleMania plans.
In an update on this matter, WrestleVotes told GiveMeSport that, regardless of Wyatt's status, Bobby Lashley will still be a part of WrestleMania 39. Not just that, but one backup plan that's been discussed is to have the two-time WWE Champion be involved with LA Knight.
As WrestleVotes notes:
"I heard the plans for Bobby had something to do with LA Knight. I think there's a tie-in with some type of segment that LA Knight is going to be involved in."
Where LA Knight is concerned, the Megastar himself has yet to cement a spot on the WrestleMania 39 card. That said, many have speculated that the ridiculously charismatic Knight could wind up doing something with 'Stone Cold' Steve Austin at the Granddaddy of Them All. If that does indeed prove to be the case, maybe Bobby Lashley could get involved on Austin's behalf...
Again, this appears to be a developing situation, with neither Lashley vs. Wyatt nor an appearance from LA Knight announced for WrestleMania as of this writing.