WWE WrestleMania Backlash 2021: 10 Nightmares That Could Come True
The 'Summer Of Braun' Part 2 and WWE's burial of Daniel Bryan at WrestleMania Backlash.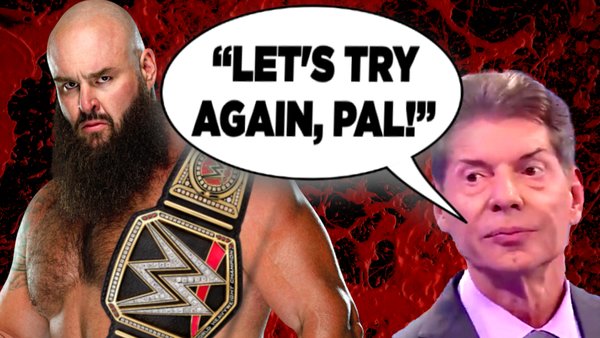 As Orange County rockers Avenged Sevenfold once bellowed, "Now your nightmare comes to life".
That same tune includes lyrics like, "Dragged you down below, down to the devil's show. To be his guest forever, peace of mind is less than never". Those words could, if twisted, represent WWE; this Sunday's WrestleMania Backlash event is the "devil's" (Vince McMahon's) show, and "peace of mind" won't be on the agenda if these nightmares come true.
WWE could book unwanted title changes, tag-team splits, reunions and other annoying storyline wrinkles in the ThunderDome this weekend. They also might fancy taking the p*ss out of a beloved babyface, but that depends on any short-term deal being signed pre-Sunday night. It's also pure guesswork, but this is fantasy - these are your worst nightmares, after all.
So, will Backlash be a winner, or will it end up being a regrettable three-hour sh*t show that gets everything wrong? No apologies for negativity here, because it kinda' comes with the territory. Here's everything that could keep you awake at night before and after the pay-per-view.
Let the pain begin!
10. There's Another Women's Tag Rematch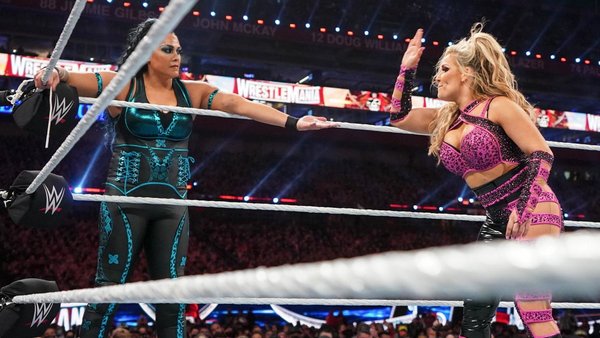 Yes, another one.
Natalya and Tamina will get their WrestleMania 37 rematch against Nia Jax and Shayna Baszler on Friday's episode of SmackDown. WWE may well book a Women's Tag-Team Title switch there - whether they do or don't, they could also script a hasty repeat come Backlash.
The pay-per-view's card only boasts six matches at time of writing, and that's not going to cut it. WWE will add at least one more bout to bolster the numbers, and it could be another women's tag effort. Should they do this? Hell no, but Shane McMahon's bold promise about "no more title rematches" several years ago has turned out to be horse sh*t.
Nobody really wants to see what'd be a fourth showdown between these two teams (they also worked a non-title match on the 30 April episode of SmackDown) come Backlash. That, sadly, might not stop it from appearing as mere filler.