WWE WrestleMania Backlash 2021: 10 Things That Must Happen
WWE feuds that won't die? Historic champs? Everything that must happen at WrestleMania Backlash.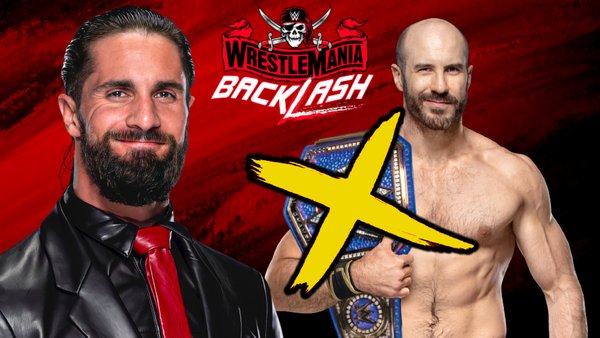 Backlash has been restored to its previous glory as the first supershow step after WrestleMania. To prove it, WWE decided to tag the 'Mania name onto Sunday's pay-per-view like this is some "WrestleMania Revenge" tour of Europe. Somewhat remarkably though, there isn't even one proper rematch from the huge Tampa weekender they booked last month.
That's a surprise.
Hopefully, 'Mania Backlash will be a pleasant one itself. Cesaro is getting his first crack at the Universal Title against swaggering SmackDown overlord Roman Reigns, and there will be some big lads chucking one another about in Raw's WWE Title three-way elsewhere. Then, pushes for Bianca Belair and Rhea Ripley should continue. Should.
As always, WWE have to get some key decisions right if they want people to look back and say, 'Backlash was pretty good, eh?' to their pals. At the same time, the company have to keep several stories ticking along into Money In The Bank, Extreme Rules and then, come August, into SummerSlam.
Here's how they do that, and everything they must do to make this Backlash show a credit to the calendar.
10. Bayley Gets Nasty (Again)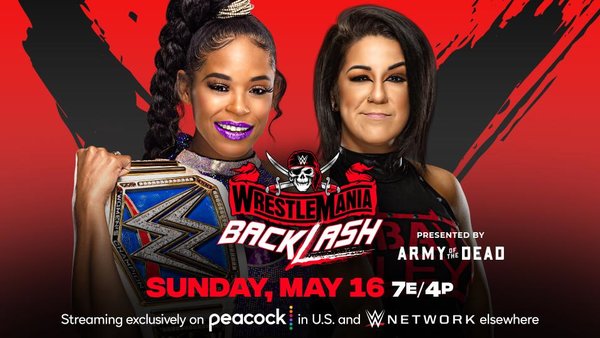 Bayley is at her best when she's vicious.
Last week, the former SmackDown Women's Champ tried to rip one of Bianca Belair's earrings out, and it was bad ass. That's the sort of direction WWE need to go with Bayley full-time - she's no use as a smart-arsed giggler who appears to be morphing into a female version of The Miz.
Bayley has to get mean at Backlash, go for Bianca's piercings yet again and maybe (just maybe) introduce that steel chair which brought her incredible success throughout 2020. Why not? The alternative is that she's a glorified jobber for Belair, or that this feud will be forgotten about come Monday morning.
WWE need to give Bayley something to work with here. They can move swiftly on from her in the challenger role if they're willing to make her look like a proper callous bitch in the process. She's too talented to be cannon fodder.