WWE Wrestler Released, IMMEDIATELY Announced For AEW Dynamite
A quick turnaround for a WWE veteran who'd wanted out of the company for a while.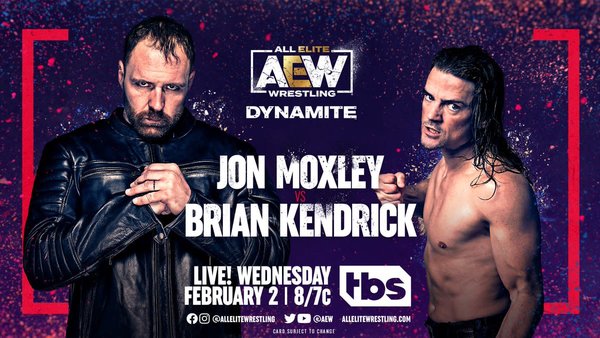 Brian Kendrick was announced as Jon Moxley's opponent for tonight's episode of AEW Dynamite less than an hour after it was confirmed the veteran had gained his WWE release.
Fightful Select reported that Kendrick was no longer contracted to WWE at 7:53 PM ET on Tuesday, following on from last week's news that the former Cruiserweight Champion had requested his release over a month ago. At 8:45 PM ET, Kendrick's Dynamite debut was announced, with AEW breaking the news the usual way:-
In his #AEW debut, @mrbriankendrick will face the toughest of tests tomorrow night on #AEWDynamiteLIVE @ 8pm ET/7pm CT on @TBSNetwork when he goes one-on-one with former AEW World Champion @JonMoxley!

Jon Moxley vs Brian Kendrick tomorrow night LIVE on Wednesday Night Dynamite! pic.twitter.com/0qZsAj2lPA

— All Elite Wrestling (@AEW) February 2, 2022
In their writeup, Fightful noted that the 42-year-old was expected to be at this week's Dynamite in Chicago, Illinois. They were correct.
While there is currently no word on whether or not Kendrick has been fully signed by AEW, this is a remarkably quick turnaround for a wrestler to jump from WWE to another company. Evidently, if Brian was released recently, he wasn't bound to any kind of non-compete clause.
Kendrick last wrestled for WWE in October 2020, when he worked a "semi-retirement" match ahead of transitioning into a producer's role. Despite this, he was brought back to television in December, working an NXT 2.0 angle with Joe Gacy and Harland that was never paid off.
In gaining his release, Kendrick became a free agent for the first time since 2015, when he returned to WWE as a Performance Center trainer.