WWE's Big E Narrowly Escaped Death Or Paralysis
WWE SmackDown star Big E reveals how his recent neck break was almost a LOT worse.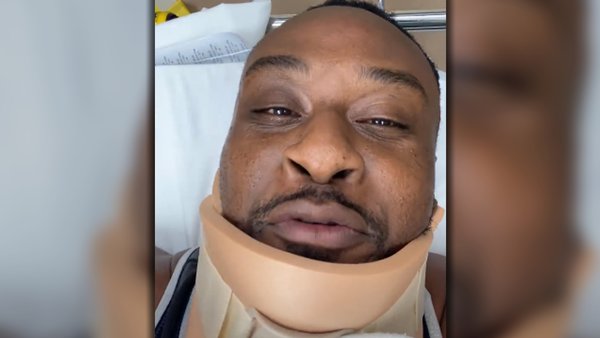 Injured WWE star Big E has hit Twitter to reveal how his recent neck break was almost a lot worse.
On Tuesday, the former WWE Champion told the world that his doctors had informed him that he narrowly avoided suffering a stroke, paralysis, or even death, calling the experience "sobering":-
Had my first doctor's appointment and learning (because of the C1 fracture) I narrowly escaped a stroke, paralysis or death is very sobering. Life feels even more precious and valuable now.

— Ettore "Big E" Ewen (@WWEBigE) March 22, 2022
E was hurt while he and New Day stablemate Kofi Kingston were teaming up against Ridge Holland and Sheamus on the 11 March episode of SmackDown. Fighting with Holland on the outside, E was rendered unable to continue after landing on his head when Ridge attempted a belly-to-belly overhead suplex. It was later revealed that the former WWE Champion had suffered a legitimate broken neck.
Although Big E has stated that he won't require surgery after fracturing his C1 and C6 vertebrae, former WWE medician Dr. David Chao has advised that the 36-year-old's wrestling career could yet be in jeopardy if his C1 doesn't heal completely.
E, however, remains a beacon of positivity even in the wake of a career-threatening injury. The New Day man has stayed in touch with his fans on social media throughout the ordeal, with one of his latest updates showing him back on his feet less than a week after breaking his neck.
All the best to Big E as his recovery continues.