36 WTF Moments From WWE RAW (Nov 9)
The one with a WTF ending...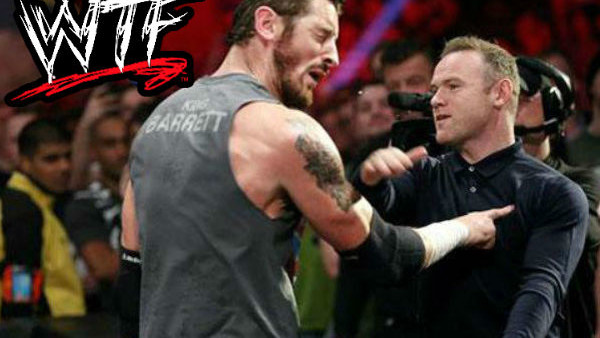 So what is going to happen to the WWE World Heavyweight Championship? The title was vacated last week in Dublin, Ireland after Seth Rollins' injury ruled him out for 6-9 months. The Architect, who was facing Kane, (who was supposed to be MIA thanks to the Wyatt Family in the biggest WTF Moment of this whole scenario) landed wrong after a Sunset Powerbomb from the top rope and was forced out of the match immediately. WWE announced the title had been vacated and there would be a tournament at Survivor Series to crown a new champ. However, that tournament was brought forward and announced as part of RAW, which was filmed in Manchester, England this week as part of the company's European tour. The brackets were set to be revealed at the top of the show, although we all know that Roman Reigns is going to win, don't we? With the tournament talking centre stage on the show, we also had the threat of an appearance by The Undertaker to deal with, his first since Hell in a Cell when he, like Kane, was taken out by The Wyatts. The Deadman was advertised to appear on SmackDown - which was due to be filmed in nearby Liverpool the following night - so it would be a WTF Moment in itself if Taker didn't have something to do on RAW. As ever, there were a plethora of moments that got us out of our seats and screaming WTF, here's 36 of them...
36. "We Want Grado"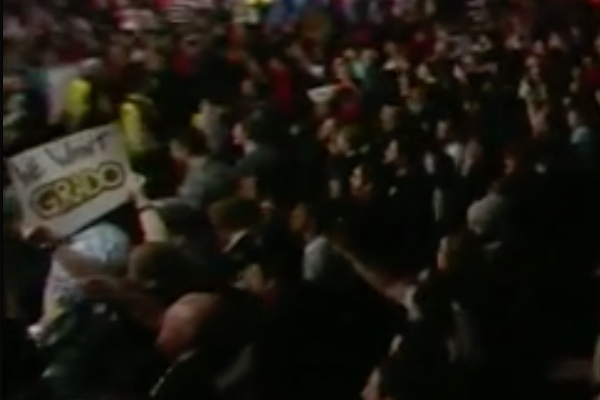 Yes, there was a we want Grado sign at a WWE event. Grado, for those of you who are unaware, is the greatest professional wrestler to ever lace up a pair of boots. You may have seen him on TNA, and their British Bootcamp show, or maybe even Scottish promotion ICW. If you're wondering what type of competitor he is, I'd say he is The Rock, Steve Austin and Santino Marella encapsulated in the body of Michael Cole (pre weight loss). Sign him, Vince.