You Won't Believe That THIS Was Almost Mick Foley's Final WWE Match
Vince McMahon told Mick Foley he was finished after a WWE match nobody remembers.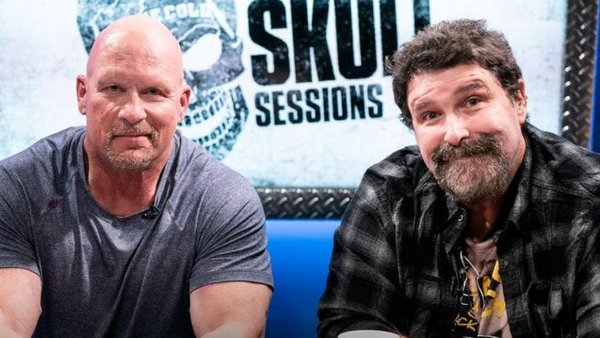 Mick Foley told some amazing stories during his appearance on Steve Austin's typically-excellent 'Broken Skull Sessions' series. Together, Foley and 'Stone Cold' discussed everything from breaking into the biz, WCW, ECW, WWE and even TNA.
Mick also divulged a rather upsetting conversation he had with Vince McMahon following the 16 December 1999 edition of SmackDown. That episode was taped two nights earlier, and Foley wasn't at his best during a 'Falls Count Anywhere' clash with good pal Al Snow.
Vince cornered Mick backstage afterwards and told him that he might've just wrestled his last match. The boss could see that Mankind was struggling his way through countless injuries, and he didn't want Foley to keep putting himself through hell if the product was getting little from it.
So, Mick started mentally preparing himself for retirement. That's when news trickled in that Austin wouldn't be around for a lot longer than the WWF had hoped - McMahon now had a sizeable hole to fill near the top of the card, and he asked Foley to fill it.
Mick was happy to, and eventually worked a hot feud with Triple H that cemented 'The Game' as a real main event player. That wouldn't have happened had Austin not been benched with his own injury.
Create Content and Get Paid
---