Man Utd 4-2 Bayer Leverkusen: Marouane Fellaini Impresses On His European Debut
In the side's first Champions League game of the new campaign, Premier League holders Manchester United ran out 4-2 winners…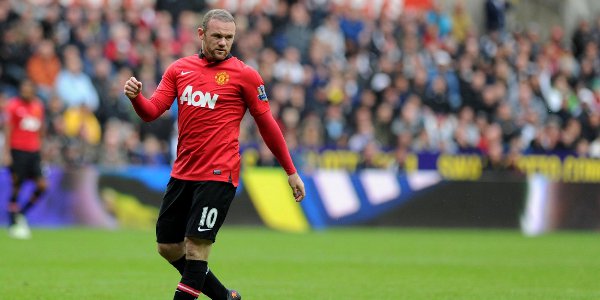 In the side's first Champions League game of the new campaign, Premier League holders Manchester United ran out 4-2 winners against Bayern Leverkusen – with new-boy Marouane Fellaini enjoying an impressive European debut.
The Belgian international played alongside Michael Carrick in the heart of the midfield – looking assured and comfortable  in front of the defence.
If there were any doubters of why the Red Devils shelled out big money to sign the midfielder on deadline day, Fellaini certainly silenced his critics.
Certainly one of the strongest players on the pitch, the visitors were second-best coming up against him, and Fellaini battled hard to win the ball and lay it off to teammates. He was even showcased his vision with a selection of long-range passes to advancing players.
However, with manager David Moyes utilising the 24-year old as a holding-midfielder in the recent Champions League clash, it's clear Fellaini will be primarily used to break up the play in front of the defence, rather than playing a more advanced midfield role – which he adopted during his final season with former side Everton.
Carrick will adopt the 'creative' tag, and will be called upon to split defences with his wide range of passing. Fellaini certainly has the ability to pick out a pass, but Moyes has no intention of pushing a square peg into a circle hole. By his own admission, Fellaini wants to play the holding-role, and clearly Moyes agrees with him. The fans gave him a great ovation of his performance when he was substituted off, and he's gone some way to making the midfield spot his own.