Warwick Davis
film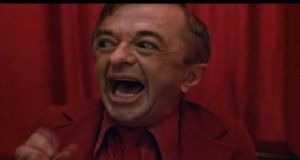 tv
31 Jan 2013 Oscar Harding
tv
1 views
Sky 1 will broadcast the two 1-hour Christmas specials in which the duo will follow in the footsteps of famous explorer Marco Polo from Italy to China.
26 Apr 2012 Matt Holmes
film
After little buzz this summer, Warner Bros and Legendary Pictures have dropped a first look trailer on to the web today to try and plant the seeds of anticipation for next summer's fairytale blockbuster.
16 Dec 2011 Matt Holmes
Who knew two healthy doses of good could make a serious bad?
25 Nov 2011 T.J. Barnard
tv
A promising start with an interesting and unlikable character at the centre that is fascinating to see someone as likeable as Warwick Davis portray.
10 Nov 2011 Scott Ronan
tv
Third comedy series written and directed by Ricky Gervais and Stephen Merchant debuts on BBC 2 this Thursday November 10th.
4 Nov 2011 Matt Holmes
tv
Depp is still pissed at what Gervais said at the Golden Globes!
27 Oct 2011 Matt Holmes
tv
Karl Pilkington is a very unique person. His way of seeing things seems to be on another planet altogether from the rest of humanity and it shines through beautifully in series 2.
15 Oct 2011 D.J. Haza
gaming
WhatCulture! reviews the latest addition to the comic con circuit: last weekend's MCM Expo at Manchester Central...
31 Jul 2011 Aaron Gerrity
comics
A look forward to the inaugural MCM Expo set for a 30th July slot at Manchester Central...
23 Jul 2011 Simon Gallagher
film
5 Oct 2010 Stuart Cummins
film