10 HUGE Comics Moments (That Were Revealed In Spin-Offs)
So how DID Thanos get the Infinity Gauntlet?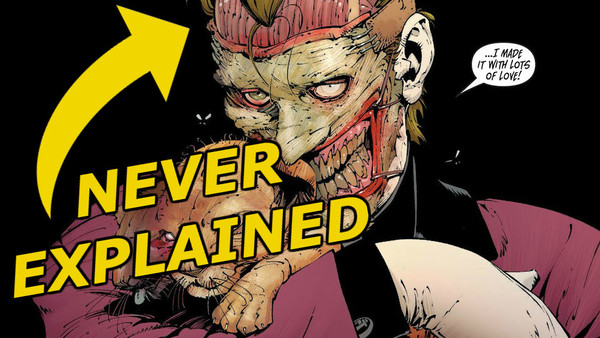 Anyone who has followed any specific comic for a long time can tell you one certain thing: following one series can get super confusing.
If you're not keeping tabs on all the events taking place during the time the comic is made, you're likely in for some big surprises, in the form of parts of the plot randomly changing. Or, in some cases, an entirely new plot appearing, that is already halfway through and mysterious as Pandora's Box.
Because the one true cardinal sin that comics commit is having it so the plot of a comic can't be followed by that comic alone. With countless spin-off series existing - and more comic events than you likely ever read - sometimes crucial plot points are hidden away so you can't quite find them, leaving you wondering when and how certain things actually happened.
That said, it can be entertaining chasing the trail and timeline back to the point that you need to - so long as you have a lot of time, a good chunk of cash, and a willingness to open like seventeen tabs on your computer, all to chase that single damn issue that will make everything make sense.
10. Signal's Superpowers - Dark Days: The Casting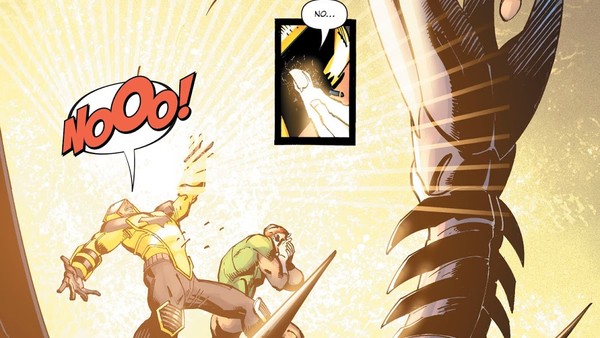 Duke Thomas is the poster child of characters who would be absolutely adored were their best moments shown in a main series. This is perhaps shown best in the reveal of his light-based superpowers, which are unveiled in one of the many, many spin-off comics that were intended to build up to the Dark Nights Metal series.
While many of these spin-offs were sublime, they were also largely centred around figures who had no greater purpose than to be in the Metal series - such as the individual issues dedicated to each of the alternate warped versions of Batman.
As such, it seems like a bit of a punch in the mouth that what should have been Duke's moment of crowning glory in comics is instead delegated to a comic that even some dyed-in-the-wool fans wouldn't read. All of this isn't even mentioning that, for these fans who didn't read The Casting, Duke essentially just rocks up with unexplained powers all of a sudden.