10 Strangest Batman Crossovers Ever
Take a look back at the weirdest team-ups in Batman's crime-fighting career.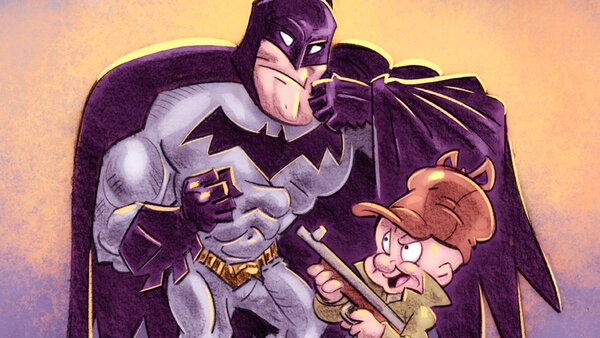 For a character that's a self-proclaimed loner and doesn't like to work in a team, Batman sure does find himself paired up with a lot of other characters throughout other universes in popular culture.
Even the Dark Knight must think that some of the characters he's run into over the years have been relatively weird and crazy. But in the end, Bruce Wayne does what he always does best - either defending his city or teaching them about justice (sometimes both).
From alien invaders to supernatural entities, Batman has crossed paths with some of the strangest characters in comic book history. Yet, some of the strangest crossovers involving the Caped Crusader are the ones you may never have heard of. These bizarre and unexpected collaborations between Batman and some unlikely partners are definitely worth checking out.
Here is a look at the strangest Batman comic book crossovers that may leave you scratching your head.
10. Batman And The Scooby Gang - Scooby-Doo Meets Batman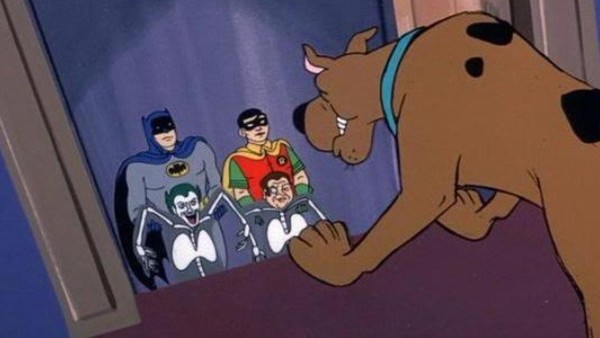 One of the more famous crossovers Batman has ever had, the Adam West and Burt Ward incarnations of the Caped Crusader and Robin teamed up with the Scooby gang to stop the Joker and the Penguin in this two-part team up from The New Scooby-Doo Movies, which originally aired in 1972.
After the Mystery Machine breaks down, the Scooby gang see two men unloading a crate into a truck from a plane. When following the truck the gang run into both Batman and Robin who have been investigating the smuggling operation.
In a rather silly montage, the Dynamic Duo and the Scooby Gang head to Gotham City's Amusement Park where both Batman and Robin are trapped by the Joker and Penguin, with the Joker also using some of the haunted house tricks to separate the Scooby Gang.
Years later in 2018 Batman would run into the Scooby Gang again in Scooby Doo & Batman: The Brave and the Bold.