10 Messed Up Comic Book Moments Everyone Wishes They Could Unsee
9. Maxwell Lord Shot Blue Beetle In The Head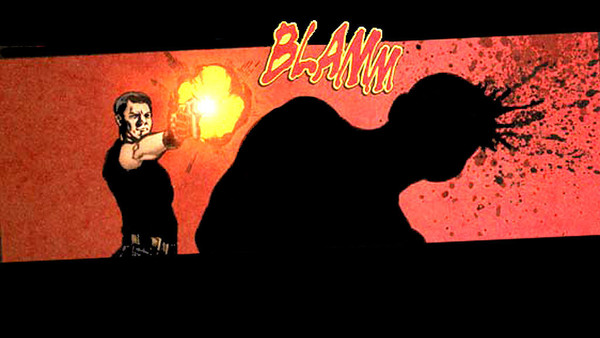 Maxwell Lord was an amoral businessman who was working behind the scenes to build the newly reformed Justice League into an international peace-keeping force. It was discovered he was doing so because of the computer Kilgore controlling him, but he rebelled and helped destroy it. Max continued to assist the Justice League International and occasionally clashed with Batman over his motives.
After gaining the power of mind control once the Gene Bomb was released by the Dominators, Lord was shot and fell into a coma. Dreamslayer took over Max's body and, using his power, controlled thousands and forced the JLI to lose their charter and battle each other. The Silver Sable was able to contain Dreamslayer within her mind, and she died and took Dreamslayer with her. Lord's power had apparently been burned out by the experience.
The Countdown to the Infinite Crisis revealed that Maxwell Lord was a criminal mastermind who was using his time in the JLI to gather sensitive information on the Metahuman community. He was also actively sabotaging the team's efforts, making them often look foolish and ineffective. Lord stole Batman's Brother Eye satellite and created an army of cyborg OMACS. Former JLI member Blue Beetle uncovered all of this and confronted his former friend.
Max offered Beetle the chance to join his new crusade, but when the hero refused, Lord shot him in the head, killing him.