20 Most Unintentionally Hilarious Comic Book Panels Of All Time
16. Captain America Gets A Bit Busty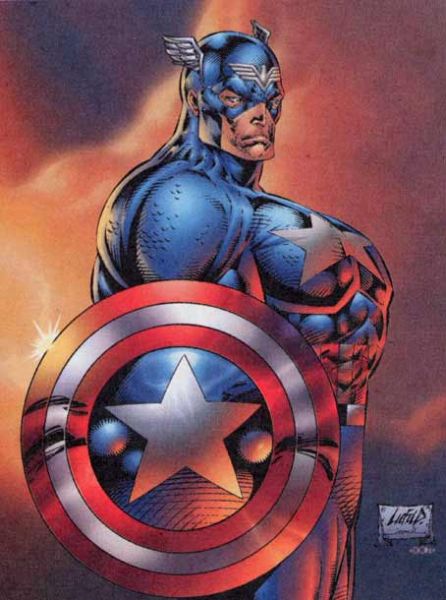 The only entry on this list that does not feature some kind of double entendre or out of context sex joke, instead this now iconic Rob Liefeld illustration of Captain America from the €œHeroes Reborn€ era of Marvel Comics in the late 90s is a demonstration of how the artist had a terrible sense of human anatomy. For whatever reason, Liefeld gave Cap such a disproportionately large chest, a Barbie doll was there to tell the artist to stop objectifying Captain America. Of course, an entire list could be generated that focused on Liefeld€™s butchering of human anatomy, but for the time being, let€™s leave it as Cap€™s unusually large man-chest.
15. Iron Man Will Penetrate You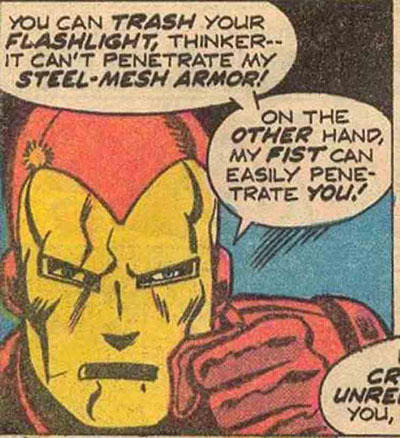 Tony Stark, aka, Iron Man, is undoubtedly a Casanova in the Marvel Cinematic Universe, but even the infinitely charismatic Robert Downey Jr. has resisted being so forward with a potential love interest by talking so candidly about penetration. Plus, with Stark in his full Iron Man attire, one must imagine being penetrated by a hand covered in steel would but a somewhat unpleasant experience.
14. Luke Cage, Angry Black Man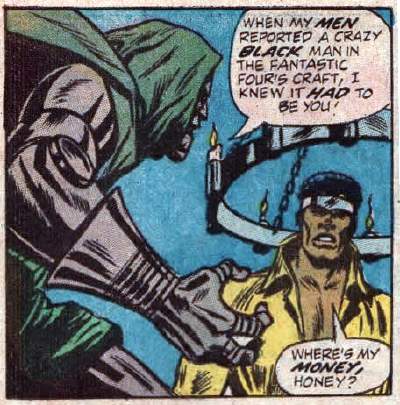 What is undoubtedly intentionally hilarious about this early issue Heroes for Hire is how Luke Cage travels all the way to Latveria to collect $200 from the wealthy and sociopathic Doctor Doom. However, Doom€™s choice of the phrase €œcrazy black man€ is both unfortunate and inadvertently chuckle-worthy. Cage€™s €œwhere€™s my money honey€ response to Doom's casual racism does manage to keep the scene on the lighter side.
13. Hulk€™s One-Eyed Monster
All that€™s missing from this scene is a bunch of five and under actors from an Austin Powers film continuing this sequence of penis euphemisms over the span of multiple pages ("Johnson!" "Torch!" "Bag of Nuts!"). Words of wisdom for the military here: if you see Hulk grabbing his one-eyed monster, it is best to just leave him alone. You REALLY wouldn't like him when he's that kind of angry.